Pac-10 teams favored in 9 of 10 games; Huskies the only underdog
Posted:
Updated: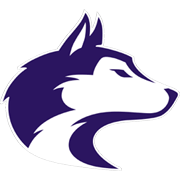 SEATTLE, Wash. - The surprising Washington Huskies will be the only Pac-10 football team that isn't favored in Saturday's full slate of nonconference games.
And the 2-0 Huskies are only 4-point underdogs against number 10 at Husky Stadium at 12:30 p.m. after upsetting Boise State in Seattle last Saturday to snap the Broncos' 14-game winning streak, the longest in the nation.
In their last two trips to Seattle, Ohio State was upset by Washington 25-16 in 1994 and lost 40-7 to the Huskies in 1986.
The 2006 Ohio State team was beaten 41-14 by Florida in January in the national championship game for its only loss in its last 22 games. But the Buckeyes return only 10 starters from their national title game.
In Pullman on Saturday night at 7:00, Washington State will be a 26-point favorite to beat Idaho and improve its record to 2-1.
The Pac-10's marquee team, top-ranked Southern California, is at number 14 Nebraska on Saturday at 5 p.m. The powerful Trojans are favored by 9½ points to win their eighth straight nonconference road game.
In other top Pac-10 games on Saturday, number eight California is favored by 33½ points to beat Louisiana Tech at home, number 11 UCLA is a 14-point favorite at Utah and number 19 Oregon is favored by 16.5 points against Fresno State at home.
In other games involving Pac-10 teams this weekend, Arizona is at home against New Mexico, Arizona State is at home against San Diego State, Oregon State is at home against Idaho State and Stanford is at home against San Jose State.
Pac-10 teams are 13-3 in nonconference games this season.
(The Associated Press contributed to this story.)