90th Battle of the Palouse: Cougs beat the Vandals
Posted:
Updated: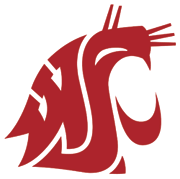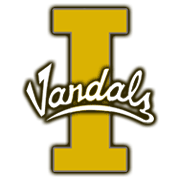 PULLMAN, Wash. - The Cougars beat the Vandals 45-28 in the 90th "Battle of the Palouse." The first half was a shootout and the Vandals fought hard until the end. Both teams came in 1-1, and once again the Cougars were the heavy favorites.

Alex Brink threw for 307 yards and four touchdowns. Michael Bumpus caught eight passes for 118 yards and two touchdowns for the Cougars. It was the seventh straight win for Washington State in the rivalry between the two schools, which are just 8 miles apart.
Idaho led in the early going, but the Cougars pulled away late in the second quarter to take a 31-21 lead at halftime, and extended that in the second half.
Brink completed 26 of 36 passes and was intercepted once. Last week he completed a school record 38 passes in a win over San Diego State.
Idaho freshman quarterback Nathan Enderle threw for three touchdowns, but was intercepted four times.
Brink, a senior and four-year starter, is now Washington State's career leader in pass completions with 624, passing Jason Gesser's 611.
The story-line of the week has been Robb Akey's return to Pullman as head coach of the Vandals. This time he's taking on his former boss and good friend Bill Doba. However, both agreed that in the grand scheme this match-up didn't really matter.
What did matter was that the Cougars had owned the series lately with 6 straight wins and 22 of the last 24, including last year's 56-10 win in Pullman. Saturday night they got their 7th straight win in the series. Idaho hasn't beat the Cougs since 2001.

During the week we asked viewers who they thought would win the 90th Battle of the Palouse. In a poll we posted at KHQ.com 79.2% of those who voted chose the Cougs. 20.8% chose the Vandals. It turns out that those who picked the Cougars were right.

University of Idaho Head Coach Robb Akey will be our guest on Toyota's Best Local Sports Show Sunday night, so tune into KHQ after Sunday Night Football on NBC.