Seahawks 23 - 49ers 3
Posted:
Updated: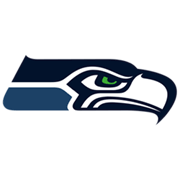 SAN FRANCISCO, Cali - Matt Hasselbeck passed for 281 yards and two scores as the Seattle Seahawks beat San Francisco 23-3. The Niners had to play most of the game without starting quarterback Alex Smith who was injured early in the contest.

The Seattle Seahawks showed the San Francisco 49ers they intend to win a fourth straight NFC West title.
The 49ers beat the Seahawks twice last season. Seahawks wide receiver Deion Branch had seven catches for 130 yards Sunday as Seattle evened San Francisco's record at 2-2.
Seahawks defensive tackle Rocky Bernard knocked quarterback Alex Smith out of the game with an injured right shoulder on a sack on the 49ers' first series.
Seattle's defense got two interceptions from cornerback Marcus Trufant and three of its six sacks from former 49ers linebacker Julian Peterson.
After Smith was injured, the 49ers went to backup quarterback Trent Dilfer, but the 35-year-old veteran could only lead his team to a field goal. Dilfer was 12-for-33 passing for 128 yards, with two interceptions.
The Seahawks will be back at Qwest Field in Seattle next Sunday at 1:15 p.m. to face the Baltimore Ravens. The Ravens have a 2-2 record after their 27-13 loss to Cleveland today in an AFC North
game.
(The Associated Press contributed to this story.)
Seattle's Rocky Bernard smashed Smith to the turf and he suffered an injury to his shoulder.
Deion Branch was on the receiving end of seven Hasselbeck passes and he accounted for 130 yards of offense. Seattle is 3-and-1 while the Niners fall to 2-and-2.
(The Associated Press contributed to this story.)