Men's basketball picked to win WCC again
Posted:
Updated: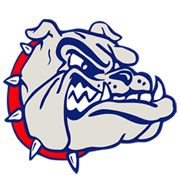 SPOKANE, Wash.
-
Gonzaga University edged Saint Mary's College as the favorite to capture their eighth consecutive regular-season West Coast Conference crown in the 2007-08 WCC men's basketball coaches' pre-season poll.
The Zags tallied 61 points and received five first-place votes. Just two points behind Gonzaga is Saint Mary's with 59 overall points and the other three first place votes. The Gaels are followed by the University of San Diego (43) and Santa Clara University (38). Rounding out this year's poll is the University of San Francisco (34), followed by Pepperdine University (22) in sixth, the University of Portland (16) in seventh, and Loyola Marymount University (15) in eighth.
The Zags return nine letterwinners, including three starters from last season's squad that posted a 23-11 overall record and captured its seventh consecutive WCC regular season title, and eighth WCC Tournament title in the last nine years. Headlining the list of returnees for the Bulldogs is junior guard Jeremy Pargo, a 2006-07 All-WCC first team selection. Pargo will team up with sophomore guard Matt Bouldin, an All-WCC freshman team member, to give the Zags one of the top backcourts in the country.
Saint Mary's, looking for a return trip to the NCAA Tournament after last appearing in 2005, returns four starters and eight letterwinners overall from last season's 17-15 squad. The Gaels strength lies in its frontcourt as they return arguably the top frontcourt tandem in the conference in junior forward Diamon Simpson and sophomore center Omar Samhan. Simpson, an All-WCC first team member last season, led the Gaels in scoring (14.1 ppg), rebounding (7.7 rpg) and blocks (79), while Samhan, a freshman All-American, led all WCC freshmen in scoring (9.2 ppg), rebounding (5.6 rpg) and blocks (49).

First-year Head Coach Bill Grier inherits a San Diego squad that returns eight letterwinners and four starters that helped the Toreros post an 18-14 overall record last season. Junior forward Gyno Pomare headlines the list of returnees after averaging 14.9 ppg and a league-leading 8.3 rpg. Also back for the Toreros is junior guard Brandon Johnson (12.8 ppg, 4.8 apg), an All-WCC honorable mention pick last season, and sophomore forward Chris Lewis (5.8 ppg), who was selected to the All-WCC freshman team in 2006-07.
Santa Clara, coming off of a 21-10 campaign, welcomes in new Head Coach Kerry Keating. The Broncos welcome back eight letterwin¬ners from last year's squad that finished in second place in the regular season standings with a 10-4 conference record.

2008 WCC Men's Basketball
Preseason Coaches Poll
(First-Place Vote In Parentheses)

1. Gonzaga (5)          61 
2. Saint Mary's (3) 59 3. San Diego 43 4. Santa Clara 38 5. San Francisco 34 6. Pepperdine 22 7. Portland 16 8. Loyola Marymount 15

































(http://gozags.cstv.com)