Low and Weaver Named to Wooden Award Preseason Top-50 List
Posted:
Updated: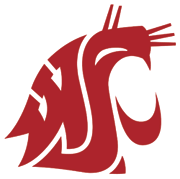 LOS ANGELES, Calf. - Washington State University men's basketball seniors Derrick Low and Kyle Weaver are among the 50 preseason candidates for the Men's 2007-08 John R. Wooden Award, the nation's most coveted college basketball award, the Los Angeles Athletic Club's Wooden Award Committee announced Wednesday.
The Award is named for the three-time college basketball All American, 1932 Player of the Year and 10-time national championship coach at UCLA.
Last season Low and Weaver led the Cougars in scoring with 13.7 and 11.2 points per game, respectively. In 2006-07, the backcourt duo became the first WSU student-athletes to earn Pacific-10 All-Conference honors since 1995-96. They also became the first Cougars to represent the United States in men's basketball at the Pan American Games with their selections to the team in the summer of 2007.
"For Derrick and Kyle to be chosen as two of 50 preseason candidates for the prestigious Wooden Award is great recognition for them and the team," WSU Head Coach Tony Bennett said. "They're both smart enough guys to know that when their team does well and has success, it enables them to have opportunities to be chosen on a list of 50 or represent the U.S. in the Pan American Games. There's probably not much time to think about it right now, but hopefully at the end of their careers, when they look at some of their accomplishments from an individual standpoint, they'll feel good about it."
Low and Weaver are one of just five sets of teammates to make the list, joining fellow Pacific-10 member, UCLA's Darren Collison and Josh Shipp, North Carolina's Tyler Hansbrough and Ty Lawson, Kansas's Mario Chalmers and Brandon Rush and Georgetown's Roy Hibbert and Johnathan Wallace. More than 100 players received at least one vote. Two returning Wooden All-Americans made the list, UNC's Hansbrough and Kansas's Rush.
"The committee had a tough time deciding on just 50 candidates, with so many returning talented players across the country," said Duke Llewellyn, Wooden Award chairman. "Some teams even had several worthy candidates. Our team at the John R. Wooden Award is excited to see the best players in the nation compete against each other all season, as they vie to be named college basketball's player of the year."
(Copyright 2007 by The Associated Press. All Rights Reserved.)