Hasselbeck practices, but bothered by oblique
Posted:
Updated: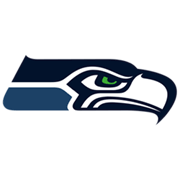 KIRKLAND, Wash. - Seattle Seahawks quarterback Matt Hasselbeck practiced Wednesday, but appeared bothered by a strained right oblique.
The nine-year veteran continually rotated his right, throwing arm in a windmill motion, as if to loosen it. He winced and bent over at the waist.
But after the practice, Hasselbeck said he was much better than a week ago and fully expects to start on Sunday at Cleveland. He was injured at St. Louis in the Seahawks' last game two weeks ago.
Wide receiver Deon Branch was supposed to be back at practice Wednesday, but was not on the field due to a sprained right foot. Coach Mike Holmgren said before practice there was a 50-50 chance Branch would be able to play against the Browns. Branch has missed two straight games.
But the Seahawks will finally get receiver D.J. Hackett back this week. Hackett missed the last six games with a high ankle sprain. He is expected to start in place of Nate Burleson on Sunday.
Defensive end Darryl Tapp practiced yesterday with a large cast on his right hand after undergoing surgery on a broken right hand last week. Tapp had six screws inserted into a broken bone below the ring finger of his right hand.
The NFC West-leading Seahawks had a bye last week after improving their record to 4-3 with a victory at St. Louis.
Tapp was injured in that game, but still tied the team record with four sacks. Holmgren says Tapp will play with a smaller cast on Sunday.