Washington beats Stanford 27-9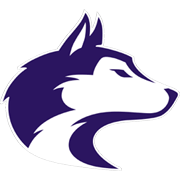 STANFORD, Calif. - Louis Rankin ran for 255 yards and a touchdown Saturday as the Washington Huskies won their first Pac-10 game of the season, 27-9 over Stanford. Rankin's performance was the best by a Washington running back in 11 years.
He carried the ball 36 times as Washington relied on its ground game, finishing with a season-high 388 yards on the ground, to snap a six-game losing streak.
Rankin's total was the most for a Husky back since Corey Dillon ran for 259 yards against Oregon in 1996 and the fourth most since 1947. Quarterback Jake Locker also ran for two scores and set the Washington single-season rushing record for a quarterback.
Locker finished with 97 yards rushing, giving him 791 to break the mark set by Dennis Fitzpatrick in 1974. The Huskies had six sacks and held the Cardinal to 253 yards.
After Stanford cut Washington's lead to 13-9 on a 1-yard run by Tyrone McGraw late in the third quarter, Rankin helped the Huskies
regain control. He had a 42-yard run on the ensuing drive and then scored from the 1 on the opening play of the fourth quarter to make it 20-9. Locker added a score in the closing minute.
The only touchdown in the first half came on a 98-yard drive late in the first quarter. Locker completed a 26-yard pass to
Anthony Russo on third-and-16 from the 8. Rankin followed with a 42-yard run and Locker capped the drive by scrambling 17 yards to score.
The Huskies' next game is next Saturday against Oregon State in Corvallis.
(The Associated Press contributed to this story.)