Bulldogs host Hornets in exhibition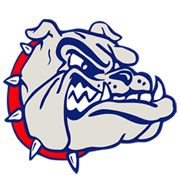 SPOKANE, Wash. - Gonzaga University head coach Mark Few gets one last pre-season look at the 2008 version of his Bulldogs Wednesday in an exhibition game against Emporia State University.
Game time Wednesday is 5 p.m. at sold out McCarthey Athletic Center. The game will be aired on 1510 KGA and audio will be streamed on this website through the All-Access subscription service. The Bulldogs open the regular season Sunday at 1 p.m. against the University of Montana in the sold out McCarthey Athletic Center. Sunday's game will be televised on KHQ-TV in Spokane, on Fox Sports Northwest outside the Spokane area and will also be aired on 1510 KGA.
Gonzaga, currently ranked 14th in both the Associated Press and ESPN/USA TODAY pre-season polls, and Emporia State hooked up Nov. 5, 2004, for an exhibition game won by the Bulldogs 114-86 in what was the first men's game in the McCarthey Athletic Center. Wednesday's game will be the third exhibition meeting between the clubs.
Only two current members of the Bulldogs were even around for that contest - then-freshmen David Pendergraft and Josh Heytvelt not seeing any action as both were ticketed to redshirt. Heytvelt did redshirt, but Pendergraft was called off his redshirt status and into action when injuries sidelined Erroll Knight for the early part of the season.
Turn the clock ahead four years and Pendergraft takes the court as a senior co-captain. Heytvelt, however, is not scheduled to see any duty as he still rehabilitates from a nagging foot injury that is slow to heal. An MRI in October revealed a "hot spot" on Heytvelt's right ankle. He was given clearance for limited 5-on-5 work Tuesday for the first time since practice opened Oct. 12.
"We don't know how long he'll be out," Few said. "It's been five weeks and now games are starting to come up on us. I don't know what his status will be for this weekend, but he hasn't gone live yet this fall."
Another player who won't see action is redshirt freshman Theo Davis. He's trying to shake a foot infection that resulted from a blister. Davis redshirted last season after undergoing shoulder surgery early in fall camp.
One player who might redshirt this year is 7-4 sophomore Will Foster.
"We won't play him Wednesday. We think a redshirt year will be good for him and we don't want to get into a situation like last year where he only plays 40 minutes," Few said.
Few said he plans to go 10 deep with his squad Wednesday.
The tentative starting lineup is veteran players familiar to Bulldog fans. Junior guard Jeremy Pargo, sophomore guard Matt Bouldin, junior guard/forward Micah Downs, senior forward Abdullahi Kuso and Pendergraft at the other forward.
Those five all gained experience and carried the Bulldogs in one form or another down the stretch a year ago that saw the Bulldogs go 23-11 overall, win a seventh straight West Coast Conference regular-season crown and an eighth-straight WCC Tournament crown.
Pargo, this year's other co-captain, earned All-WCC first-team honors with his 12.1 ppg, 4.3 rpg and team-leading 4.6 assists. He and Raivio were the only two players to start all 34 games a year ago.
"Jeremy really came of age last season and showed how valuable he can be to this team," Few said. "He really carried us at times."
One of Pargo's more memorable games was a non-conference fray at Stanford University that came in the middle of the WCC season. He scored 11 of his career-high 23 points in the second overtime and also had seven rebounds, three assists and three steals to carry Gonzaga to a 90-86 victory over the 23rd-ranked Cardinal in a game Gonzaga trailed 19-5 after opening the game with a 2-for-13 effort from the field.
Pendergraft was also rock solid for the Bulldogs down the stretch, scoring in double-digits in five of the last six games heading into the NCAA Tournament, including a career-high 22 points against USD in the WCC Tournament semifinals. He came back with 12 points the next night in the title game and grabbed 10 rebounds in the two games. He also averaged nearly 6.0 rpg in that 6-game stretch.
"David was our blue collar worker who just got the job done night after night," Few said. "He seized an opportunity and made the most of it, and his play carried us the last half of the season and especially in the WCC Tournament. There's an argument for him being the MVP of the tourney."
Bouldin - who at one point in mid-season missed 17 straight 3-pointers - found his shooting touch in February and March and returns with a full season of Division I experience under his belt.
Bouldin broke out of his 0-for-17 3-point slump by hitting 8-of-11 shots over the next four games to get back on track. He played on the USA Men's Basketball U19 World Championship Team at the 2007 FIBA U19 World Championships in Serbia last July.
Bouldin averaged 8.9 ppg, 3.6 rpg and 3.1 assists/game in earning WCC All-Freshman Team honors.
"Matt did everything we thought he could do when we recruited him, and maybe even did it a little sooner in his career than we thought he would. He had a solid freshman year and became one of the floor leaders for us. He really earned the respect of the players around him, which is quite an accomplishment as a freshman," Few said of the Highlands Ranch, Colo., native.
Downs got a late start on the season after having foot surgery in November, his debut delayed by nearly a month until Jan. 13 at Santa Clara University.
He struggled early, going just 17-for-43 for 39.5 percent through his first 11 games. But when he heated up and found the range he was a nearly unstoppable catalyst of the Bulldogs offense. He came of age in a Bulldog uniform with an 8-for-17 night and 19 points at Portland. Over the final five games heading into the NCAA Tournament he went 30-for-67 for 44.8 percent from the field, including 12-for-30 from 3-point range, matching the number of treys he had made through his first 11 games.
"Micah provided a big lift for us. We knew he was a shooter, but coming off the injury left him out of sync plus with a foot injury you can't keep your conditioning at a high level. Once he got into the flow he was a major part of our offense," Few said.
Kuso, who hails from Kaduna, Nigeria, also became a big man in the middle. He started the last nine games in the regular and post season in place of Heytvelt and performed remarkably. He averaged 6.4 ppg over those nine starts, up nearly 2.0 ppg from his season average, and after collecting just five rebounds in his first two starts, hauled in 56 rebounds over the next seven games for an average of 8.0 rpg, well above his season average of 4.6 rpg. He also added 16 blocked shots in those nine starts.
"Kuso really became a big man in the middle for us," Few said. "He really elevated his game and gave us a big lift down the stretch. Like a lot of Zags before him, we look for a big senior year from him."
Another returnee who saw limited minutes year ago is Andrew Sorenson, a 6-2 junior guard who played in nine games last season.
"Andrew has an infectious work ethic," Few said. "He is a vocal leader who continues to work hard to improve his game."
Larry Gurganious, a 6-5 sophomore forward, redshirted last season with a bad back but returns healthy this season. He played in 31 games as a freshman.
"We missed Larry's presence on the court last season. We were looking at him to be the man to replace Erroll Knight because he possesses the same quickness and athleticism as Erroll, who was especially effective on press," Few said.
While the Bulldogs have some solid depth returning, they also have four incoming players that rank as the best recruiting class in Gonzaga history as all four are ranked in the Top 100. One scouting service ranked this class 11th best in the nation.
Figuring to see action Wednesday are freshmen Austin Daye, Woodbridge High in Irvine, Calif.; Steven Gray, Bainbridge High, Bainbridge, Wash., and Robert Sacre, Handsworth Secondary School, North Vancouver, British Columbia, and junior college transfer Ira Brown, Phoenix, Ariz., College who hails from Conroe, Texas.
Daye was ranked as the 32nd best player nationally and as the ninth best small forward in the Class of 2007. He was named to the Long Beach Press Telegram Best in the West first team as the seventh-leading vote getter and was named to the Hot 100 players for 2007 as selected by Sports Illustrated. He averaged 30.9 ppg and 12.4 rpg and 5.4 blocks/game this past season.
Daye, a 6-10 forward, was an All-State first-team selection and the CIF Southern Section Division I-A Player of the Year. He is the son of former UCLA great Darren Daye, a third-round pick of the Washington Bullets in the 1983 NBA Draft.
Gray is one of the most highly touted players to come out of the state of Washington.
After playing two seasons at Chimacum High where he was the Washington State Class 2A Player of the Year as a sophomore, he transferred to Bainbridge High for his final two seasons.
Gray was named to Associated Press State Player of the Year as a senior and was also named the State 3A Player of the Year. He finished his high school career with 2,415 points, third all-time. He averaged 19.2 ppg, 8.5 rpg, 5.2 assists/game and 2.1 steals/game as a senior. He averaged 24.2 ppg and 7.5 rpg as a junior.
Gray was ranked as the 52nd best player and the 13th best shooting guard in the Class of 2007.
Sacre is a 7-0, 255-pound post who was rated the 100th best player in the Class of '07. He averaged 25 ppg and 12 rpg as Handsworth Secondary won the British Columbia Provincial Tournament while earning MVP honors in 2006. He also played on the Canadian Junior National Team last summer.
Brown is no stranger to Spokane, having pitched for the Northwest League Class A Spokane Indians in 2002. But he returns this time to toil on the maples for the Bulldogs after an outstanding JC career at Phoenix College.
The past season he was named a National Junior College Athletic Association (NJCAA) Division II first-team All-American while averaging 16.1 ppg and 8.9 rpg. He recorded 17 double-doubles for the Bears who finished sixth at the NJCAA National Tournament after advancing to the NJCAA Final Four in 2006 when he was a second team All-American.
Brown, from Conroe, Texas, was ranked as the 42nd best JC player in the country after averaging 16.2 ppg and 9.0 rpg last season.
He was drafted in the eighth round by the Kansas City Royals in 2001 and released by the Seattle Mariners in 2005.
But Few has mixed reactions to how the foursome have performed thus far.
"Depends on the day," few halfheartedly joked. "Some days are better than others. It takes awhile for new guys to learn the system, adapt to the speed of the game at this level and figure out what we are trying to do. They are going to be very good for this program in time, but they have to earn the right to play."
The Bulldogs will face a Hornets squad Wednesday that joined the NCAA Division II ranks for the 1992-93 season. The Hornets, a member of the Mid-America Intercollegiate Athletics Association, are ranked 13th in all-time wins at the NCAA Division II level with 1,251.
ESU lost its exhibition opener 85-73 at Texas A&M last Thursday.
Senior DeAndre Townsend paces the Hornets. He was a first-team All-MIAA and All-South Central Region pick a year ago. He averaged 17.2 ppg to rank fourth in the MIAA and was fourth in assists with 4.1/game. Senior guard Wes Book is nine points shy of the 1,000-point barrier entering this season. He was an honorable mention All-MIAA selection last season, and was the 2005 MIAA Freshman of the Year.
The Hornets, 21-8 overall and 12-6 and tied for the third in the MIAA a year ago, are coached by David Moe who is 100-71 in his six previous seasons. ESU has been to the NCAA Tournament in 2004 and last season under Moe, losing their first game in the South Central Region a year ago. ESU concluded the season ranked sixth in the NABC Division II Top 25.