Cougs hold off Stanford surge for victory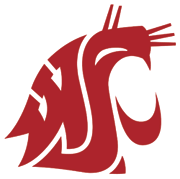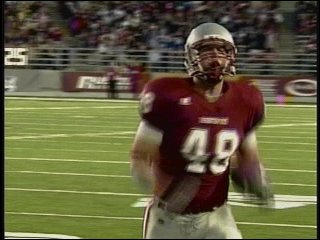 PULLMAN, Wash. - Alex Brink threw for 449 yards and broke the school record for career touchdown passes today as Washington State beat Stanford, 33-17.
In a game marred by fumbles and penalties, Washington State had 561 yards of total offense and the Cougars withstood a third-quarter rally by the Cardinal.
Brink completed 32 of 47 passes and upped his career yards passing to 10,200. He became only the sixth quarterback in Pac-10 history to surpass 10,000 yards.
Brink's 12-yard scoring pass to tight end Ben Woodard in the second quarter was the 71st in his career, breaking the school record of 70 set by Jason Gesser from 1999-2002.
Brink wasn't the only player setting records for WSU. Senior wide receiver Michael Bumpus caught an 18-yard pass from Brink in the first quarter for the 178th reception of his career, moving past the mark of 177 set by Hugh Campbell from 1960-62.
Bumpus finished with seven receptions for 96 yards. Brandon Gibson had seven catches for 153 yards and tight end Jed Collins had 10 catches for 123 yards.
Husain Abdullah intercepted Stanford quarterback Tavita Pritchard's pass and returned it 55 yards to give the cougars a 33-17 lead late in the game.
Cougars kicker Romeen Abdollomahammadi hit field goals of 40, 23, 32 and 31 yards.
(The Associated Press contributed to this story.)