Expressive Cakes - Thank you for your recent contest entry!
Posted:
Updated:
Thank you for entering to win a free wedding cake from Expressive Cakes through KHQ Right Now! Although you were not the Grand Prize winner, we wanted to offer you the chance to save some money for your big day.
Print out the coupon you see below and save 5% off your wedding cake order from Expressive Cakes!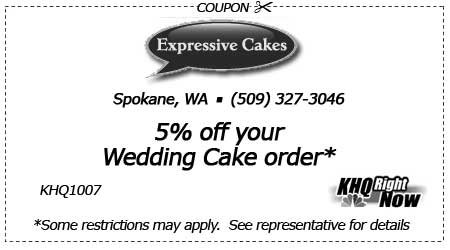 *To print coupon, click the printer icon (

) at the top of this window.