Zags add three to men's basketball team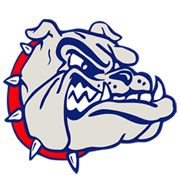 SPOKANE, Wash. - Gonzaga University men's basketball coach Mark Few added three players to his charges for the 2008-09 season with the signing of three players to letters-of-intent Wednesday.
Andy Poling, 6-11, 230-pound forward from Westview High in Portland, Ore.; Grant Gibbs, 6-5, 190-pound guard from Linn-Mar High in Marion, Iowa, and Demetri Goodson, 6-0, 175-pound guard from Klein Collins High in Spring, Texas, outside of Houston, made their intentions official to become Bulldogs on the first day of national letter-of-intent signing day. All three had previously made verbal commitments.
Poling averaged 13.9 ppg last season to rank fifth in the Metro League in scoring while leading the Wildcats to a 21-8 overall record and 8-2 second-place Metro League finish. He was named honorable mention All-State 6A in Westview's first season in the newly-created State 6A classification. He was also voted first-team All-Metro League for the Wildcats, ranked seventh in the state heading into the State 6A Tournament where they lost their first two games.
He was a second-team All-State 4A pick and a first-team Metro League selection in 2006 in Class 4A, at the time the highest classification in the state. He averaged 17.4 ppg to rank fourth in the Metro League. Westview advanced to the State 4A Tournament, going 1-2. His best game in the State 4A Tournament was the fifth-place game against Benson when he scored 15 points and grabbed 8 rebounds. He had 12 points and 11 rebounds in a semifinal loss.
As a sophomore Westview advanced to the State 4A championship game, losing to eventual champion Jesuit. He scored 9 points in the third-place game that year.
Poling was rated one of the 20 best centers in the country by one scouring service.
"Andy is a skilled big man with ability to play inside and out. He has a great feel for the game," Few said.
Gibbs averaged 15.0 ppg, 5.0 assists and 5.0 rpg as Linn-Mar captured the Iowa State 4A title last spring. He had 10 points, 8 rebounds and 3 assists in the quarterfinal win over Sioux City North; 20 points, 5 rebounds, 3 assists and 7 steals in the semifinal victory over Urbandale, and scored 15 points, grabbed 8 rebounds, and had a pair of assists and steals in the title game against Bettendorf to cap a 24-1 season. He finished third in tournament scoring with 45 points and tied for fourth with 21 rebounds in earning All-Tournament honors.
As a sophomore, he scored 10 points and hauled in 5 rebounds in the State 4A Tournament quarterfinals, had 6 points and 3 rebounds in the semifinals and scored 10 points and grabbed 6 rebounds in the consolation championship game. He was ranked as the 19th best point guard in the country and the 96th best player in the country by one scouring service.
"Grant is a dynamic guard," Few said. "He has tremendous ability to set up his teammates, but he can also score himself. He is very much in the (former Bulldog) Blake Stepp mold."
Goodson helped lead Klein Collins to the Region 2 title game last season while averaging 16.0 ppg, 5.0 rpg and 7.0 assists/game. He was an All-State 5A selection, the largest classification in Texas.
Klein Collins was eliminated in the Region 2 semifinals in Goodson's sophomore season of 2006 and he was named to the All-District team.
Goodson was rated as high as the 135th best player in the country by one scouting service.
"Demetri is a game breaking guard because of his speed and athleticism," Few said. "He has great court awareness and instincts."
(www.gozags.com)