Eastern Eagles playoff bound at McNeese State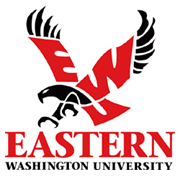 CHENEY, Wash.- EWU has been selected as one of 16 teams to play in the NCAA Football Championship Subdivision Playoffs, and will play at McNeese State in Lake Charles, La. The game is expected to be played on Saturday, Nov. 24 at a time to be determined.
The Cowboys are 11-0 and enter as the No. 2 seed. This will be EWU's first-ever meeting against the Cowboys, who won the Southland Conference title with a 6-0 record.
Earlier this season on Sept. 1, McNeese State defeated Portland State 35-12, a team Eastern lost to 28-21 on Sept. 29. The Eagles went on to finish 8-3 overall and 6-2 in the Big Sky.
The Eagles will be making their sixth playoff appearance and third in the last four seasons. In 2004, Eastern defeated top-ranked and top-seeded Southern Illinois 35-31.
Playoff Pairings
New Hampshire at #1 Northern Iowa
Delaware State at Delaware
Eastern Illinois at #4 Southern Illinois
Fordham at Massachusetts
Eastern Washington at #2 McNeese State
James Madison at Appalachian State
Wofford at #3 Montana
Eastern Kentucky at Richmond
Eagles in the Playoffs: Eastern's 2005 appearance in the NCAA Football Championship Subdivision Playoffs was the school's fifth berth in school history, and the first time the Eagles have made back-to-back appearances.
Eastern's 2004 appearance in the second round was the third time Eastern advanced past the first round. Eastern now has a 4-5 record in five playoff appearances after losing at Northern Iowa 41-38 in the first round of the 2005 playoffs. In 2004, Eastern defeated No. 1 ranked and top-seeded Southern Illinois 35-31 in the first round and then lost 35-34 to Sam Houston State in the quarterfinal round in EWU's first-ever playoff game at Woodward Field in Cheney, Wash.
Eastern hadn't appeared in the FCS playoffs since 1997 when the Eagles advanced to the semifinals where it lost to Youngstown State 25-14 at Albi Stadium in Spokane, Wash. Eastern played two early-round games at Albi, defeating Northwestern State 40-10 and Western Kentucky 38-21.
Eastern also participated in the playoffs in 1985 (won at Idaho 42-38 and lost at Northern Iowa 17-14) and 1992 (lost at Northern Iowa 17-14). The school's only other post-season experience came in 1967 when Eastern advanced to the NAIA Championship game where it lost to Fairmont State 28-21.
Here is a complete list of EWU's playoff games:
2005 - at Northern Iowa - L, 38-41 (First Round)
2004 - Sam Houston State - L, 34-35 (Quarterfinals/Cheney)
2004 - at Southern Illinois - W, 35-31 (First Round)
1997 - Youngstown State - L, 14-25 (Semifinals/Spokane)
1997 - Western Kentucky - W, 38-21 (Quarterfinals/Spokane)
1997 - Northwestern State - W, 40-10 (First Round/Spokane)
1992 - at Northern Iowa - L, 14-17 (First Round)
1985 - at Northern Iowa - L, 14-17 (Quarterfinals)
1985 - at Idaho - W, 42-38 (First Round)