Zags hold off UConn 85-82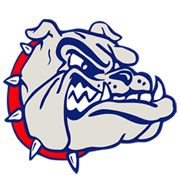 BOSTON - Jeremy Pargo scored eight of his 23 points over the final four-and-a-half minutes today as 19th-ranked Gonzaga held off Connecticut 85-82 Saturday.
The junior guard made three field goals down the stretch, including a jumper with just under 2 minutes left that gave the Bulldogs (7-1) a 79-76 lead. He missed two free throws with 1:12 left but made two 28 seconds later for an 81-76 lead.
Gonzaga freshman Austin Daye, a 90 percent free throw shooter this season, then made three of four free throws in the final 15 seconds.
Connecticut came down with a chance to tie but A.J. Price's 3-point attempt from the left side bounced off the rim at the buzzer.
Matt Bouldin added 19 points for Gonzaga, while Micah Downs had 14 points and 11 rebounds.
Price led the Huskies with 24 points, while Jerome Dyson added 19 and Jeff Adrien had 15. With the win, Gonzaga's record improves to 7-1.
Gonzaga started its Eastern swing with a 70-65 overtime victory at Saint Joseph's on Thursday night. The Bulldogs return home for a meeting with local rival Washington State on Wednesday.
This was Gonzaga's first win in three meetings with Connecticut. The Huskies won in the 1999 West Regional championship game and in the 2005 Maui Invitational title game.