Alexander to start vs. Eagles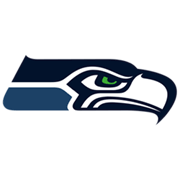 KIRKLAND, Wash. - Shaun Alexander is back and starting, but exactly how much he plays is unclear. Seahawks coach Mike Holmgren said Friday the 2005 league MVP will start Sunday at 10 a.m. at Philadelphia.
The 30-year-old Alexander had his third consecutive day of practice following a 3.5-week absence with a sprained knee. After the practice, Holmgren reiterated that backup Maurice Morris will play more than he did before Alexander suffered his knee injury. Holmgren met earlier this week with Alexander to explain the running will be shared.
Holmgren said Saturday that he thinks Alexander understands the situation and is handling it like a professional. Morris has been the starting running back in three straight Seahawks' victories, averaging 85 yards rushing and scoring two touchdowns.
The 7-4 Seahawks are listed as 3-point underdogs against the 5-6 Eagles. They take a two-game lead in the NFC West into Sunday's game. They're 2-3 on the road this season.
They have four games left on their schedule after the Philadelphia game, including Dec. 9 against Arizona and Dec. 23 against Baltimore at Qwest Field.
(The Associated Press contributed to this story.)