5th Annual Battle of Seattle: Tennessee 82 - Bulldogs 72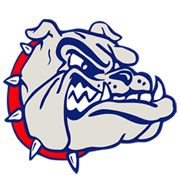 SEATTLE, Wash. - The Zags lost to No. 12 Tennessee 82-72 in the fifth annual Battle of Seattle at Key Arena. The Zags are now 9-4 and the Volunteers are 12-1.
JaJuan Smith scored 18 points to help Tennessee win on its first trip to Washington State. Tennessee star Chris Lofton had a cold shooting day, but the Volunteers made up for it with their usual strong defense.
Matt Bouldin scored 21 points to lead Gonzaga, which lost for the third time in five games. The Bulldogs' record is now 9-4. Bouldin's 3-pointer with 1:15 remaining in the game cut Tennessee's 18-point lead to 76-71. But J.P. Prince made three free throws to put the Volunteers back up comfortably at 79-71.
Lofton, Tennessee's career leader in 3-point shooting, missed seven of his first eight shots, all from behind the arc, and finished with 11 points on 4-for-13 shooting.
The Bulldogs' leading scorer had even more problems. Jeremy Pargo, coming off a career-high 28 points in a loss to Oklahoma, missed two 3-pointers early in the first half and didn't shoot again until deep into the second half. Pargo finished with eight points on 1-for-7 shooting.
Josh Heytvelt scored 12 points in 24 minutes for Gonzaga. It was his second game of the season following surgery that inserted pins in his ankle Nov. 12.
Gonzaga had been off since its 72-68 loss Dec. 20 to Oklahoma University at Oklahoma City despite a career-high 28-point performance by junior guard Jeremy Pargo. That defeat dropped the Zags out of The Associated Press Top 25.
Tennessee is the second ranked team the Zags have played this season. Washington State was ranked No. 8 when the Cougars visited the McCarthey Athletic Center in Spokane and took a 51-47 win over the Bulldogs on Dec. 5.
The Zags lost last year's Battle of Seattle to Nevada 82-74. They're 3-1 in the Battle of Seattle, beating Missouri, U-Mass and Oklahoma State in the first three games.
Gonzaga will play 7-3 Utah at its McCarthey Athletic Center on New Year's Eve at 5 to wind up the 2007 calendar year.
Note: Spokane Sports Television, operated by KHQ, will be airing tonight's Gonzaga-Eastern Washington ladies game on KAYU.
And while that's going on, KHQ Local News will prepare its 5 p.m. and 6 p.m. newscast as usual. The newcasts will air on KHQ WeatherPlus (KHQ Digital 6-2, Comast 115, TimeWarner 86 in Pullman/Moscow), and will be streamed LIVE on KHQ.com.
(The Associated Press contributed to this story.)