Bouldin scores 26 as Gonzaga beats Utah 61-59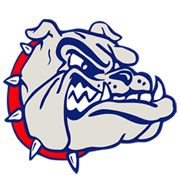 SPOKANE, Wash. (AP) - Matt Bouldin scored a career high 26 points tonight, including 20 in the second half, as Gonzaga beat Utah 61-59.
Bouldin made 8 of 11 shots, including 6-of-8 3-pointers, as Gonzaga snapped a two-game losing streak and improved its record to 10-4.
Tyler Kepkay scored 16 points to lead Utah, which stayed close by making a season high 12 of 27 3-pointers. However, the Utes shot just 40 percent for the game.
After leading by one point at halftime, the Zags scored the first 10 points of the second half, seven of them by Bouldin, for a 36-25 lead. Bouldin hit a pair of 3-pointers during a 12-3 Gonzaga run for a 50-38 lead with seven minutes left.
At the end of the game, Luke Nevill sank a long jumper for Utah to cut Gonzaga's lead to 59-56 with 10 seconds left.
Utah then fouled on the inbound play and Josh Heytvelt sank both free throws for a 61-56 lead with just under 9 seconds left.
Curtis Eatmon then made a 3-pointer for Utah, but it was at the buzzer and the Utes fell 2 points short for the final score.
Heytvelt scored 14 points in the first half for the Zags, topping his season high, and finished with 16 points. The Zags shot 50 percent in the game.
(Copyright 2007 by The Associated Press. All Rights Reserved.)