Seahawks: Branch to have knee surgery, coaches' futures discussed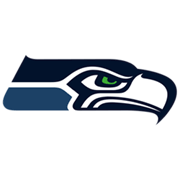 KIRKLAND, Wash. - Seattle Seahawks coach Mike Holmgren says wide receiver Deion Branch will have surgery on his left knee to repair a torn anterior cruciate ligament.
At his annual end-of-the-season news conference Wednesday at the team's headquarters in Kirkland, Holmgren said the six-year veteran got a second opinion from Dr. James Andrews, of Birmingham, Ala., and is expected to be out at least nine months and likely longer.
Branch was injured in the Seahawks' season-ending playoff loss at Green Bay on Saturday.
In addition, Holmgren says Jim Mora, an assistant coach with the Seahawks, headed to Washington, D.C., Wednesday to interview for the Redskins' head coaching job left vacant by Joe Gibbs' retirement.
Mora is the former head coach of the Atlanta Falcons, he served as assistant head coach and defensive backs coach for the Seahawks last season.
The 59-year-old Holmgren told reporters that he could "perhaps" decide by next week if he will remain as coach of the Seahawks. He has one season left on his contract to coach a 10th season in Seattle. He said he will spend a few days talking with his wife, Kathy, about his coaching future at their home in Arizona. Holmgren is expected to be back next season in Seattle.
Shaun Alexander will have surgery to repair the left wrist he broke in the season opener. It never healed under the cast with which he played the rest of the season, as doctors had hoped. Alexander was the NFL MVP two seasons ago, but just finished his least productive season as a starter.
Holmgren also said All-Pro left tackle Walter Jones is likely to have surgery on his chronically left sore shoulder for the second consecutive offseason. Jones turns 34 on Saturday.