No. 8 Washington State 69 - Oregon State 46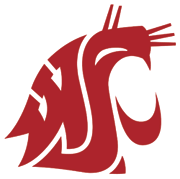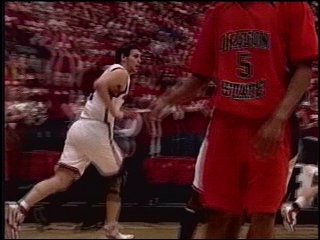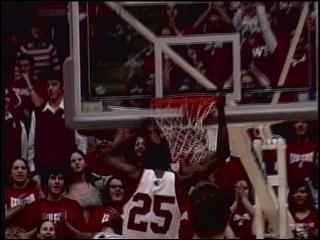 PULLMAN, Wash. - For an elite basketball team, No. 8 Washington State hasn't played many home games.
The Cougars made the most of only their fifth home game of the season Thursday, pounding Oregon State 69-46 behind 17 points by Aron Baynes and 15 by Derrick Low.
"It's good to be home," said Baynes, who made 6 of 8 field goals.
Washington State (15-1, 3-1 Pac-10), coming off its only loss of the season at UCLA, broke open the game at the start of the second half, outscoring the Beavers 20-4 in the first nine minutes.
Oregon State (6-11, 0-5) lost its seventh straight game, another blow for embattled coach Jay John.
"I work independently of what others say and write," John said. "I have a job to do and I can't let negative comments interfere."
Oregon State has had trouble scoring this season, and it didn't help that they were playing the nation's top defense, which is allowing just 52 points per game.
The Beavers made just 7 of 21 field goals in the second half, and 41 percent for the game. They were outrebounded 33-17. Seth Tarver led them with 12 points, while brother Josh had 10. The 46 points tied the OSU season low set last weekend against Stanford.
"We had some stretches that were good, but otherwise it was like the varsity against the JV," John said, noting his roster has only one senior.
"It's very hard to guard them," he said. "They are every bit as good as their reputation."
It was the Pac-10 home opener for Washington State, and came in front of 10,000 fans at Friel Court. The Cougars have played so few games here this season because they hosted a three-game tournament in nearby Spokane, and played another game in Seattle.
"It feels so good to come back home and play," Low said, "and have people cheering for you every single time."
Low's 15 points gave him 1,012 in his career and made him the 28th WSU player to reach that milestone.
Low tried to be modest about the achievement, but teammate Taylor Rochestie wouldn't have it.
"He was talking about it before the game," Rochestie joked.
Low praised his teammates for passing him the ball. "Taylor, thanks," Low said.
Rochestie had nine assists and added nine points for Washington State, which shot 51 percent and made 9 of 18 3-pointers to win its 13th straight home game.
Washington State led 34-24 at halftime, and then scored the first 10 points of the second half, five by Low, for a 44-24 advantage
Oregon State did not score for the first 5:40 of the second half, until Roeland Schaftenaar's basket cut the deficit to 44-26.
Low's 3-pointer capped an 8-0 run that lifted WSU to a 54-28 lead, at which point the Cougars had made 8 of 10 field goal attempts in the second half, including four 3-pointers.
Next up for Washington State is Oregon on Sunday. The Ducks have won 13 straight games against Washington State, dating to 2001, and no member of this team has beaten them.
"I want to beat them so bad," Low said.

(The Associated Press contributed to this story.)