Seattle enlists Microsoft, Costco in effort to keep Sonics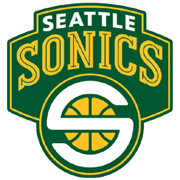 SEATTLE - The city of Seattle is making a last-ditch effort to save the SuperSonics and is calling on some heavy hitters in local business.
Mayor Greg Nickels has unveiled a $300 million renovation plan for KeyArena and announced a group of local businessmen was interested in buying the team from owner Clay Bennett. The ownership group includes Microsoft CEO Steve Ballmer, Costco CEO Jim Sinegal, wireless entrepreneur John Stanton, and Seattle developer Matt Griffin.
Under the city's proposal, the group would pay for $150 million in upgrades, and taxpayers would cover the other half, with $75 million coming from Seattle and $75 million coming from existing state taxes.
Bennett has applied to relocate Sonics to Oklahoma City and has said his team is not for sale.
---
Commissioner David Stern and other NBA officials will tour Oklahoma City's downtown arena March 25 as part of their consideration of a relocation request by the Seattle SuperSonics.
Deputy commissioner Adam Silver, president of league and basketball operations Joel Litvin and team owners who serve on the relocation committee will be shown a presentation on planned improvements to the Ford Center that voters approved Tuesday. Sonics owner Clay Bennett said he also plans to discuss an off-site practice facility and business issues for the franchise with the other owners.
The relocation committee will make a recommendation to the remainder of the NBA's 30 team owners, who will decide on the Sonics' relocation request at the league's Board of Governors meetings April 17-18 in New York. A trial is scheduled in federal court this June on Seattle's bid to force the SuperSonics to remain in the city until their lease ends in 2010.
(Copyright 2008 by The Associated Press. All Rights Reserved.)