University of Idaho confirms new basketball coach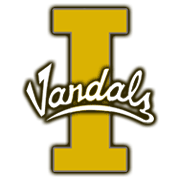 MOSCOW, Idaho - University of Idaho director of athletics Rob Spear confirmed Friday that Don Verlin, a long-time assistant coach at Utah State University, will be the Vandals' next men's basketball coach. Verlin will be introduced formally Monday at a 5 p.m. news conference/social at the University Inn-Best Western.
"Don is a winner. He has been involved with winning programs his entire career," Spear said. "He has been mentored by one of the most respected coaches in the game - Stew Morrill.
"Don is a program-builder, a great evaluator of talent, and he understands what it takes to be successful in the Western Athletic Conference."
Verlin has been with Morrill for 16 years, which includes their time together at Colorado State University before Morrill was hired at Utah State 10 seasons ago. The offensive guru for the Aggies, Verlin has been a key component in Utah State's nine successive post-season appearances and nine-successive 20-plus-win seasons.
"I'm extremely honored to be chosen the head basketball coach at the University of Idaho," Verlin said. "I am tremendously excited and am looking forward to building a winning basketball program there."
Verlin said the schools share not only a conference affiliation that will be beneficial in his transition but a college-town atmosphere that is a draw to his recruiting style and his family.
"One of the things that really impressed me was the passion Rob Spear and (Idaho president) Tim White have for the University of Idaho," Verlin said.
Verlin, a native of Roseville, Calif., and a graduate of Cal State Stanislaus, is married to the former Serena Shumway and has two children - Jacob (12) and Sydnee (5).