Shock games heard on 101.1 FM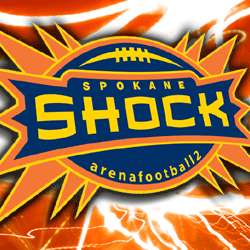 SPOKANE, Wash. - The Spokane Shock announced a new home for the radio broadcasts in the 2008 season. Beginning with this Sunday's season opener all Shock games - home and away - will be broadcast live on 101.1 FM with Larry Weir and Paul Sorenson.
Coverage will begin 30 minutes prior to each game with the AT&T kick-off report and will conclude with a 30 minute post-game show sponsored by Taco Bell. In addition to player interviews, the post-game show will allow fans to call, ask questions and discuss the game with Weir.
"We're excited about our new broadcasting partner," said Kevin Maloney, Director of Communications said. "101.1 FM has a great signal and a built-in audience which will help us build our listenership allowing the Shock fan base to continue to grow."
Additionally, the Shock are pleased to present a Coach's show that will begin April 9th on 1510 KGA AM. The 60-minute show will be broadcast live from Winger's Grill and Bar, 14742 E. Indiana Ave., each Monday throughout the season. Weir will host the show and will be joined by Head Coach Adam Shackleford and a variety of guests.
Season tickets are on sale now and can be purchased by calling the Shock Ticket office at 509 242 7462. Single game tickets are on sale now and can be purchased through TicketsWest.