Eagle's offense shines in Red-White Scrimmage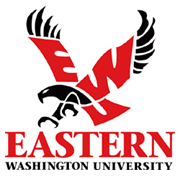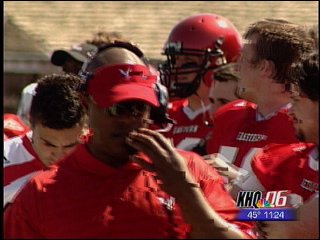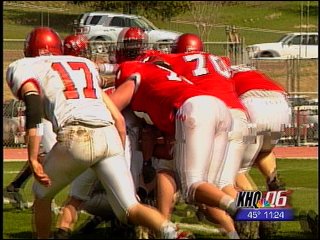 CHENEY, Wash. - At halftime, in handing out the "Iron Eagle Award" on offense, first-year Eastern Washington University football coach Beau Baldwin commented on how he thought his team had the
two
best quarterbacks in the Big Sky Conference.
The duo of junior starter Matt Nichols and senior backup Alex Smart scorched the Eagle defense for 308 passing yards and 17 first downs as the "Red" defeated the "White" 34-20 in the annual Red-White football game at Eastern Washington University Saturday (April 26) at Woodward Field in Cheney, Wash.
Sophomore Nathan Overbay was the main recipient of the 26 passes Nichols and Smart combined to complete in 38 attempts as he caught eight passes for 91 yards.
Eastern's offense (the "Red" team) was nearly as beautiful as the sunny weather as it finished with 343 yards of total offense on 64 plays (5.4 per play). The "Red" scored 17 conventional points from two touchdowns and a field goal, and also received points for each first down.
The defense (the "White" team), meanwhile, was able to score as a result of turnovers, three-and-outs, fourth down stops and other possessions without allowing the offense to score. Freshman redshirt Zach Johnson forced the defense's lone turnover with an interception.
"I wasn't too concerned with how the points turned out," said Baldwin. "It's hard to get it exactly right when you are going offense versus defense. What I was concerned about was cleaning up some of the sloppiness from the first couple of scrimmages, and I think we did.
"It did feel like we were operating a little bit better on offense," he added. "There are some things we'll clean up defensively."
The scrimmage ended the third of four weeks of spring practice for the Eagles, who will practice three more days next week to take full advantage of the 15 practices the NCAA allows in a 29-day span. Mostly due to poor weather, Baldwin was forced to re-schedule practices and scrimmages four times.
The weather certainly played a factor again, but this time for the positive after Eastern's two scrimmages thus far took place at the EWU Sports and Recreation practice fields. The appearance at Woodward enabled the coaching staff to practice play-calling from the Woodward Field coaches booth.
The offense had the upper hand from the start, as Nichols drove his team 63 yards on 14 plays, capped by a 24-yard field goal by Felipe Macias.
Nichols, the 2007 Big Sky Conference Offensive MVP, then directed a five-play, 70-yard drive that ended with his 21-yard scoring toss to Brynsen Brown. On his third and final possession of the first half, Nichols led his team on a six-play, 59-yard drive with Alexis Alexander scoring from the 1-yard line.
Smart didn't generate any conventional points, but he did complete 10-of-19 passes for 107 yards. There were just three possessions in a shortened second half, and the offense came up empty on all three. But that was about all that Baldwin had to gripe about, at least until he gets to look at the video from the game.
"I want us to come out better out of a halftime situation," he said. "I felt like we were really flat and that is a game-like situation. We have to come out ready to go."
Eastern's starting offensive line, with no returning starters in the lineup on Saturday, held-up admirably against the No. 1 defense that features four returning All-Big Sky Conference performers on the defensive line. They allowed no sacks, and only the backups gave up sacks after the defense had a recorded a total of 14 in the first two scrimmages.
"We need to keep developing the offense line," said Baldwin. "The more they play together the better they are going to be."
"On top of that, there's a lot of new terminology, especially on defense," he added. "So for them to hear three more days of it only helps them."
Besides the eight passes Overbay caught, J.T. Leggin had four catches for 72 yards and Matt Martin had four for 31 yards. Brown and Ashton Gant each caught three passes for 43 and 42 yards, respectively. Freshman redshirt Tyler Hart was the leading rusher with 28 yards on four carries.
Defensively, Will Edge had nine tackles and Jesse Hoffman had seven. Adam Macomber had a pair of tackles to go along with a pass broken up and a sack.