Zags losing big Montana recruit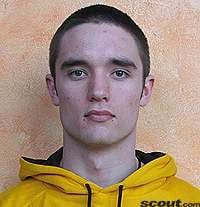 Brock Osweiler
SPOKANE, Wash. - (www.azcentral.com) Brock Osweiler had no inkling when he woke up Wednesday that his life would change during his third period class at Flathead High in Kalispell, Mont.
But while reading about Arizona State football online during his advanced multi media class, the 6-foot-8 quarterback suddenly had an epiphany.
"Everything finally clicked in my head and in my stomach," he said. "I knew it was the right time, right school, right decision, and I picked ASU."

By early evening, Osweiler had convinced his parents and coaches that he was making the right decision to drop a basketball commitment he made to Gonzaga in June 2006 in favor of ASU football.
He called coach Dennis Erickson with his decision even before making a visit to ASU, choosing the Sun Devils over offers from Stanford and Washington State and interest from Florida State, Alabama and UCLA.
"My football coach said Penn State called today, and it didn't even bother me," Osweiler said. "It just shows I know I made the right decision. I couldn't care less."
Osweiler threw for 3,250 yards and 31 touchdowns as a junior with a 63 percent completion percentage. He is ASU's second 2009 commitment, joining athlete Matthew Tucker of Aurora, Colo.
Erickson was a quarterback at Montana State and coached at several Northwest colleges.
"So many people talked only great things about him," Osweiler said. "I wanted to find a coaching staff like Gonzaga's that I could trust and know what I'm going to get out of it. Coach Erickson was a huge factor in this decision."
Osweiler, who has said he wants to concentrate solely on football but has not ruled out playing basketball, will join a post-Rudy Carpenter quarterback mix that includes Danny Sullivan, Samson Szakacsy, Chasen Stangel and Jack Elway.
"I've heard great things about Jack Elway," Osweiler said. "I'm sure we'll push each other hard. There are a couple of kids ahead of us. Everyone's got to wait their turn."