Cougs post lobsided win over OSU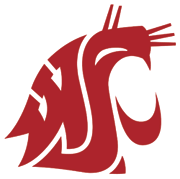 PULLMAN, Wash. - Michael Weber drove in a career-high four runs to lead Washington State past No. 23 Oregon State 10-3 in the opener of a three-game Pacific-10 Conference series at Bailey-Brayton Field, Saturday.
The 10 runs were the most by the Cougars (23-19, 4-9 Pac-10) against the Beavers (20-17, 8-8 Pac-10) since an 11-7 victory in Corvallis, April 11, 2003 and the margin of victory was the largest for Washington State over Oregon State since a 16-9 win in Pullman, May 21, 2000.
"For us to stay in the hunt, we have to win series," WSU Head Coach Donnie Marbut said. "It was important for us to win the first game."
After falling behind 1-0, the Cougars (23-19, 4-9 Pac-10) jumped on Oregon State (20-17, 8-8 Pac-10) starter Mike Stutes (2-6) for three runs in the first inning. With two outs, Washington State loaded the bases on singles by Paul Gran and Jared Prince sandwiched around Jim Murphy being hit by a pitch. Alex Burg walked to force in a run and Weber plated two runs with a single through the left side.
The Beavers tied the game with two runs in the third, but the Cougars responded with three runs in their half of the third and two more in the fourth to take an 8-3 lead.
In the third, Weber drove in a run with a single, another came in on a ground ball by Greg Lagreid, and Shea Vucinich capped the rally with a safety squeeze bunt.
Prince blasted a home run, his fifth of the season, with Gran aboard in the fourth to give Cougar starter Matt Way (3-3) a five-run cushion. Way finished with eight innings and six strikeouts while yielding three runs on seven hits.
WSU added a run in the seventh on a RBI-single by Weber and another in the eighth on Murphy's run-scoring single.
The teams continue their series, Sunday at 2 p.m.