Sexson suspended for six games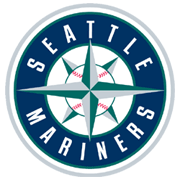 SEATTLE, Wash. - Seattle slugger Richie Sexson was suspended for six games and fined Friday by Major League Baseball after charging the mound and throwing his helmet at a Texas pitcher the previous night.
Bob Watson, baseball's vice president in charge of discipline, cited Sexson for "violent and aggressive actions."
Sexson asked the players' association to appeal, and any suspension will be delayed until after a hearing.
Seattle's Felix Hernandez and Texas' Gerald Laird and Sidney Ponson also were fined.
Sexson charged the mound and flung his helmet at Rangers pitcher Kason Gabbard after the left-hander threw an eye-high pitch to him in the fourth inning of Seattle's 5-0 loss. While benches cleared, no punches were thrown. Sexson was ejected.
Tensions began to build in the top half when Hernandez hit Ian Kinsler, who had homered in the second, in the back with a fastball. Kinsler turned toward Hernandez, who put his arms out then stared at Kinsler as the second baseman walked to first.
When benches cleared, Hernandez was restrained by three players, including former Mariners closer Eddie Guardado, now with Texas.

(The Associated Press contributed to this story.)