Awarding Exceptional Work and Design: Monroe Street Bridge
Posted:
Updated:
Monroe St. Bridge
Monroe Street Bridge won "Best Rehabilitated Bridge".
As a historic replication, the original shape of the railings was duplicated in High Performance Precast Concrete, including constructing a promenade with the same section overlooking the bridge with signboards mounted giving a history of the bridge site.
The deck itself was constructed of prestressed concrete panels to provide an immediate work platform that could be used to erect the bridge span by span.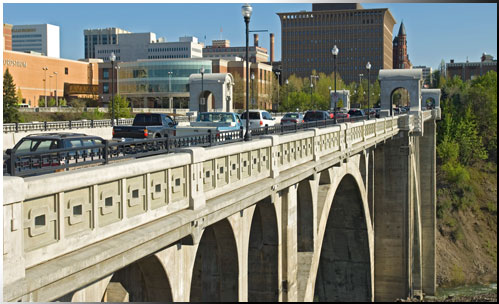 Monroe Street Bridge - Downtown Spokane