Holmgren misses mini-camp for 'undisclosed' medical condition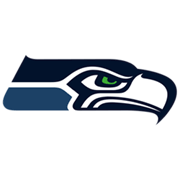 KIRKLAND, Wash. - Seattle Seahawks coach Mike Holmgren missed a second consecutive day of minicamp yesterday at team headquarters in Kirkland with what a team spokesman continued to emphasize was a minor, but undisclosed, medical condition.
Holmgren turns 60 on Sunday and is entering his 10th and final season as Seattle's coach. He's expected on the field today, but he had been expected back yesterday.
Instead, longtime offensive coordinator and assistant head coach Gil Haskell has been running practices during the Seahawks' final minicamp before training camp begins late in July. Assistant head coach Jim Mora has remained in his role as the team's defensive backs coach. The Seahawks have already signed Mora to a five-year contract to be Holmgren's successor beginning in 2009.
Holmgren is scheduled to address the media at the end of practice on Thursday, when the minicamp ends.
---
Also yesterday, a clerk for the Kirkland Municipal Court said Pro Bowl linebacker Lofa Tatupu of the Seahawks is scheduled to be arraigned June 17 on a drunken driving charge.
Tatupu is expected to plead not guilty. He was arrested May 10 after an officer reported seeing him driving about 50 miles per hour in a 35 miles per hour zone near team headquarters. The police report says Tatupu registered blood-alcohol levels of .155 and .158 in breath test readings ... nearly twice the .08 legal intoxication threshold in Washington.
Seahawks starting defensive tackle Rocky Bernard is scheduled to have a hearing on Monday in Seattle Municipal Court. Bernard has pleaded not guilty to a domestic violence assault charge. The 29-year-old Bernard is accused of hitting his girlfriend in the head in April at a Seattle nightclub.
(Copyright 2008 by The Associated Press. All Rights Reserved.)