"America's Got Talent" Returns for season three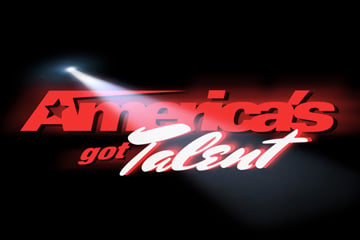 SPOKANE, Wash. - "America's Got Talent" returns to NBC and Shelly Monahan interviewed celebrity judges David Hasselhoff and Sharon Osbourne about the show's return.
"America's Got Talent," NBC's hit summer series from returns this Tuesday June 17th with the hottest performers from across the country ready to compete in the blockbuster reality show's third season.

With the talent search open to acts of all ages, "America's Got Talent," hosted by Jerry Springer and presided over by celebrity judges David Hasselhoff, Piers Morgan and Sharon Osbourne, has brought the variety format back to the forefront of American culture by showcasing performers from across the country. Each week, the show features a colorful array of hopeful stars, including singers, dancers, comedians, contortionists, impressionists, jugglers, magicians and ventriloquists, all vying for their chance to strut and perform on stage in the hopes they'll win the viewing audiences' votes.

The third season kicks off with audition episodes shot on-location in theaters across the nation, including a "virtual audition city" on MySpace, as well as a "virtual audition city" on MySpace with the judges selecting the best acts who will advance to the "Vegas Callbacks." The acts that make it through the "Vegas Callbacks" will then move on to the live semi-final performance episodes where the American viewing audience will vote for their favorites each week. The series culminates with a live finale where one act will walk away with a million dollar prize.

Terry Fator, a ventriloquist from Dallas, Texas, had his life changed forever last August when he was crowned the second season champion. Not only did he win the million-dollar grand prize, but his lifelong dream to headline on the Las Vegas strip came true when he signed a contract with The Las Vegas Hilton in a deal worth more than $1.5 million dollars.