Mark, Marcy Few get Nell and John Wooden Award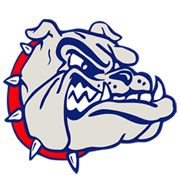 SPOKANE, Wash. - Gonzaga University head men's basketball coach Mark Few and his wife Marcy have been named 2008 recipients of the World Sports Humanitarian Hall of Fame Nell and John Wooden Coaching Achievement Award.
The Wooden Award, which will be presented during the Humanitarian Hall's Induction Ceremonies June 24 in Boise, annually honors a coach along with his or her spouse who has made exceptional contributions to their players and their futures.
"I'm proud of this award because it brings out the importance of the support that comes from your wife," said legendary UCLA basketball coach John Wooden. "I've watched Mark's Gonzaga teams for some time and they are very sound fundamentally - I've been very impressed with him. And what I've heard of him as a person is pleasing too," Wooden said. "Bringing his players along as good citizens is extremely important. It should be the responsibility of every school. They are teaching about life. To have Mark and Marcy receive this award is very pleasing and very appropriate."
Few, along with his wife Marcy, is the only active coach to receive the award since its inception in 2003. Former recipients include Eleanor and Lyle Smith (2007, Boise State University football coach), Barbara and Vince Dooley (2006, University of Georgia football coach), Barbara and Frosty Westering (2005, Pacific Lutheran University football coach), Florence and Pete Newell (2004, University of California at Berkeley basketball coach) and the inaugural award in 2003 to Nell and John Wooden, UCLA basketball coach.
"To be honored for what you do away from the court, and to be honored with an award named after a truly outstanding couple like Nell and John Wooden is humbling," Few said. "When you look at the list of people who have won this award in its short existence, and when you look at the members of the World Sports Humanitarian Hall of Fame, it's like reading a Who's Who in sports. It is an honor to be associated with these legends."
Few is entering his 10th year as head coach and 20th year overall with the Gonzaga program. Since 1992 - his first year as a fulltime assistant coach with the Bulldogs - Gonzaga has posted a 405-134 record for a .751 winning percentage. In 2008, the Bulldogs captured their eighth straight West Coast Conference title and their 10th in the last 11 years. Under Few, the Bulldogs advanced to the WCC Tournament title game in 2008 for the 11th straight season and earned their 10th straight trip to the NCAA Tournament.
Since Few arrived on the Gonzaga staff, the Bulldogs have produced 54 All-West Coast Conference selections, 10 WCC Player of the Year recipients and six Academic All-Americans.
For the 2003-07 academic years, the Bulldogs' Academic Progress Rate (APR) -- the measure by which the eligibility, retention and graduation of an NCAA school's scholarship athletes is tracked -- is 965 of a possible 1,000. Gonzaga's APR places the West Coast Conference school among the 80th to 90th percentile nationally within the sport of men's basketball. Since 1997, eight players that have been a part of the Gonzaga program have been drafted into the NBA.
"When a young man enters the Bulldog basketball program, I believe it is our responsibility as coaches to help them reach their potential in every facet of their lives," Few said. "Our commitment to the players will always go far beyond the basketball court with a goal of producing the complete individual, one that Gonzaga University will be proud of long after their playing days."
In addition to a commitment to their players, the Fews have been involved in the Spokane community, helping to found the local Coaches vs. Cancer Golf Tournament and Gala in 2002. The event is the second largest Coaches vs. Cancer event in the country, having raised $2.95 million in its 6-year existence to benefit the American Cancer Society.
Other humanitarian awards to be presented at the Hall's 2008 Induction Ceremonies include: USA Weekend Most Caring Youth Coach Awards: Mark Rhodes, York, Pa., Marciano Cruz, Santa Cruz, Calif., Mike McGee, Fairfield, Md. Founder's Award: John Tuschman, Houston, Texas, Sports Philanthropist. Idaho Humanitarian Award: Coach John Owen and the North Idaho College Wrestling Program.
The World Sports Humanitarian Hall of Fame Class of 2008 includes NFL running back Warrick Dunn, international basketball legend Vlade Divac and Olympic skier Jimmie Heuga. The three sports humanitarians will be enshrined in Boise for their exceptional humanitarian achievements, distinguishing them as role models in the community.


---
The 2008 World Sports Humanitarian Hall of Fame Induction Ceremonies take place Tuesday, June 24 in Boise, Idaho. Tickets are available at
www.SportsHumanitarian.com
.

---
The World Sports Humanitarian Hall of Fame (www.SportsHumanitarian.com), located on the Boise State University campus in Idaho, recognizes individuals and organizations from the world of amateur and professional athletics who, through their humanitarian efforts, distinguish themselves as role models in the community. Over 35 sports-humanitarians have been enshrined in Boise including tennis great Arthur Ashe, Major League Baseball pioneer Jackie Robinson, NFL coaching legend Tom Landry, the NBA's David Robinson, soccer great Pelé and the Harlem Globetrotters.
The Hall was the inspiration behind Boise's Humanitarian Bowl and its Humanitarian Awards program annually recognizes exceptional community-focused organizations and leaders from Major League Baseball, National Basketball Association, National Football League, National Hockey League, Major League Soccer, NASCAR, NCAA College Football and other organizations. The World Sports Humanitarian Hall of Fame is open weekdays to visitors and humanitarians of all ages.
Nell and John Wooden Coaching Achievement Award Recipients
2008 Marcy and Mark Few - Gonzaga University (Basketball)
2007 Eleanor and Lyle Smith - Boise State University (Football)
2006 Barbara and Vince Dooley - University of Georgia (Football)
2005 Barbara and Frosty Westering - Pacific Lutheran University (Football)
2004 Florence and Pete Newell - University of California at Berkeley (Basketball)
2003 Nell and John Wooden - University of California, Los Angeles (Basketball)

(Www.gozags.com)