Ray Lopes joins Vandal basketball program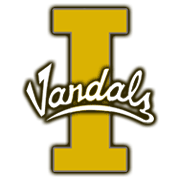 MOSCOW, Idaho - The University of Idaho men's basketball program announced the hiring of Ray Lopes as an assistant coach Thursday.
"I can't express how excited I am for Ray Lopes to be joining our Vandal family," Idaho coach Don Verlin said. "His résumé and experience speak for themselves."
Lopes' résumé shows success at multiple levels of coaching and includes a Western Athletic Conference regular-season title with Fresno State in 2003 and an NBA D League Championship with the Idaho Stampede last season.
"I am very grateful and appreciative to both coach Verlin and (Idaho Director of Athletics) Dr. (Rob) Spear for providing me this opportunity to get back into the college game and to join the Vandal family," Lopes said. "I am excited to join coach Verlin's staff and look forward to being a part of a very bright future in Idaho basketball. This is a great opportunity for me and my family."
Lopes spent the past two years as associate head coach of the Idaho Stampede at Boise. The team finished 36-14 last season on its way to the 2007-08 NBA D League Championship. During the 2006-07 season, the Stampede tied for the best record in the league at 33-17.
Lopes spent the previous season as a personnel scout for the San Antonio Spurs. Prior to his NBA experience, he was head coach at Fresno State University, compiling a cumulative 50-37 record over three seasons. He was named WAC Coach of the Year and CBS Sportsline Rookie Coach of the Year in 2003.
Lopes resigned from his position at Fresno State in 2005 based on his involvement in NCAA rules violations in the recruiting process.
"We are well aware of Ray's past and have vetted it thoroughly with both Ray and the NCAA," Spear said. "Ray has acknowledged his past mistakes and is ready to move forward. He has served his penalty and is clear of any further NCAA sanctions. The bottom line is we were able to hire a quality basketball coach who has Division-I head coaching experience."
Prior to his stint at Fresno, Lopes spent eight seasons as an assistant coach at the University of Oklahoma under then-coach Kelvin Sampson. He helped the Sooners to eight consecutive NCAA Tournament appearances, plus a trip to the Sweet 16 in 1999 and the 2002 Final Four. While at Oklahoma, the Sooners won at least 20 games five seasons in a row, averaging 26 wins per year, including a 31-5 record in 2001-02. The Sooners had a 187-74 record while Lopes was an assistant coach and won the 2001 and 2002 Big 12 Tournament title. Oklahoma was no worse than a No. 4 seed in the NCAA Tournament over his last three years.
Lopes also served as an assistant coach under Sampson for one season at Washington State, where he helped the Cougars to a 20-11 record and a berth in the NCAA Tournament. He joined the Washington State staff after a four-year stint as an assistant at UC Santa Barbara from 1989-93 under head coach Jerry Pimm. The Gauchos posted a 73-44 record and advanced to three postseason tournaments. In 1990, UC Santa Barbara advanced to the second round of the NCAA Southeast Regional before losing to the Steve Smith-led Michigan State Spartans. That year, the Gauchos knocked off Jerry Tarkanian's great UNLV team that won 34 consecutive games and the NCAA title.
Lopes and his wife, Pierrette, have two daughters, Alaina and Teylor, and a son, Trey.

(www.govandals.com)