Former Vandal Winger gets fifth at U.S. Olympic Trials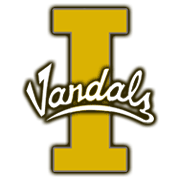 EUGENE, Ore. - Former Idaho Vandal track and field athlete Russ Winger capped off the 2008 outdoor season with a fifth-place finish in the shot put at the U.S. Olympic Team Trials on Saturday.
Winger threw the shot 66-10 (20.37m) on his third throw of the day to earn his highest career finish at a U.S. Championship meet. He finished sixth at last year's U.S. Championship meet.
Reese Hoffa was the winner of the event with a throw of 72-6.25 (22.10m). Christian Cantwell came in second at 71-2.75 (21.71m) and Adam Nelson finished third at 68-6.5 (20.89m). The three throwers, who rank first through third in the world in the event, have all earned spots on the U.S. squad at the Olympic Games.
A five-time All-American in the shot put, Winger finished his career as a Vandal this season with a third-place finish at the NCAA Outdoor championships following a second-place finish at the NCAA Indoor Championships. He is the second-highest conference scorer in Idaho history and holds both the indoor and outdoor school records in the discus, an event in which he will compete next Thursday at 8:30 p.m. (PST).
Last year, Winger was the only thrower to earn a spot in the finals in both the shot put and discus. After Saturday's action, he's already halfway to hitting the accomplishment for a second straight season.
In addition to Winger, fellow recent Idaho graduate Melinda Owen will compete in the women's pole vault next Thursday, July 3 at 7:10 p.m.
(
www.GoVandals.com
)