Sonics and City of Seattle reach settlement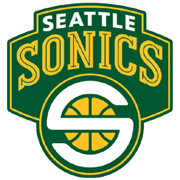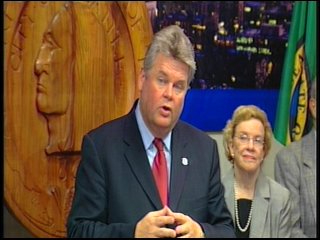 OKLAHOMA CITY - The City of Seattle and the Sonics reached a settlement Wednesday, putting the Sonics on their way to Oklahoma City. The Sonics are going to Oklahoma City next year, but Seattle gets up to $75 million in return.
Sonics' owners, led by Clay Bennett, have agreed to pay $45 million immediately. Another $30 million would go to the city in 2013 if the state authorizes at least $75 million to renovate KeyArena by the end of next year and Seattle doesn't get another NBA franchise within the next five years.
The City of Seattle and Sonics owner Clay Bennett made the announcement during simultaneously-scheduled press conferences Wednesday evening.
Pechman heard testimony from local officials, team officials and others in the six-day proceeding in Seattle. Closing arguments were presented on Thursday.

Seattle officials claimed the Sonics have to fulfill a "specific performance" clause and play out the lease at the NBA's smallest venue.

The team countered that owner Clay Bennett should be able to write a check to satisfy the final two years of the lease because specific performance shouldn't apply in a garden-variety dispute between tenant and landlord.

The NBA had previously given the OK for Bennett to move the team to Oklahoma City.

Seattle Mayor Greg Nickels earlier rejected Bennett's settlement offer of $26.5 million.

(The Associated Press contributed to this story.)