Expert says Duncan's shotgun wouldn't accidentally fire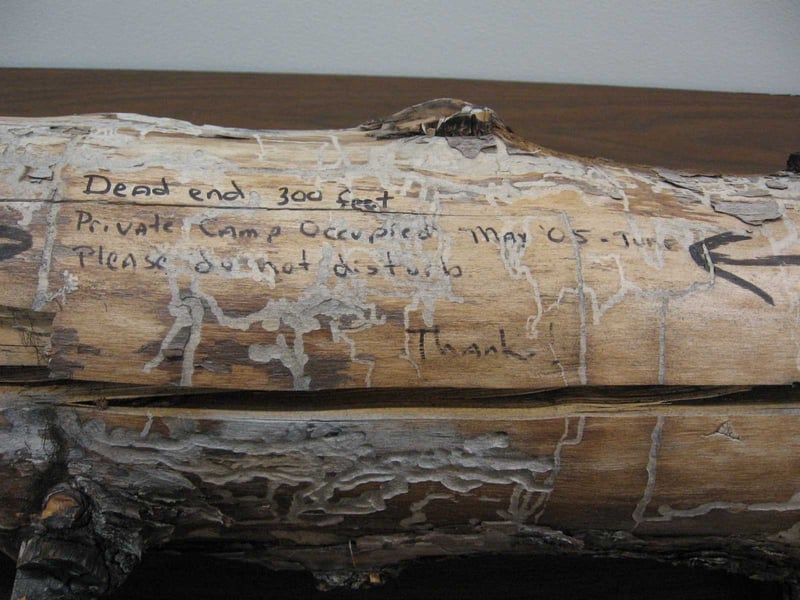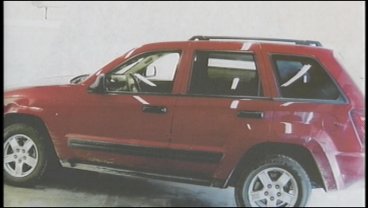 During a July 2nd interview with police Shasta told police, "There's a gun in the back of that red Jeep. It shot off and it hit my brother."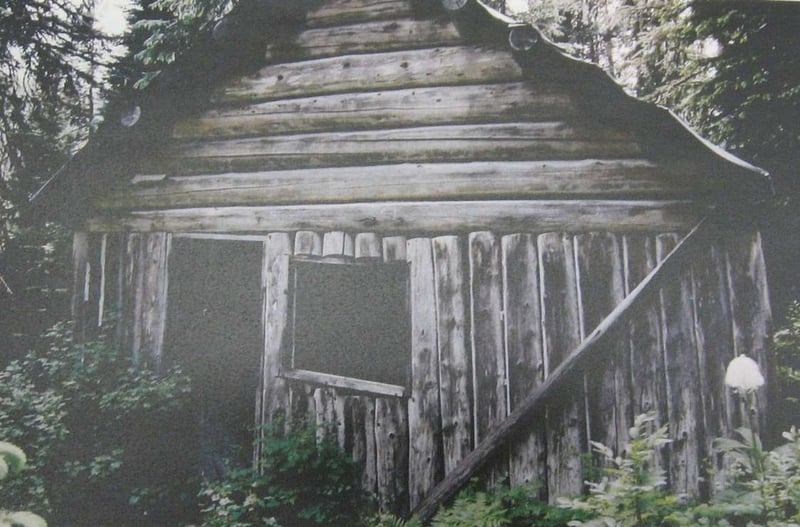 A GPS device police found during their investigation contained a list of locations where Duncan had gone to watch children.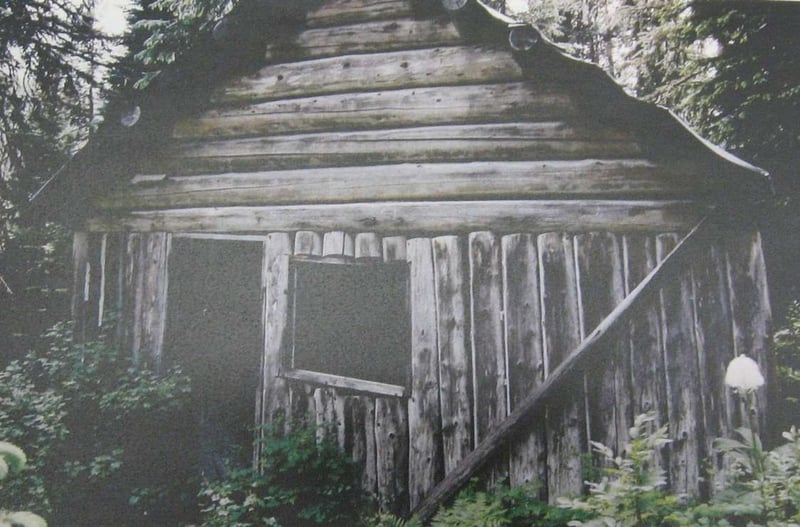 Police say this is the cabin near a Montana campsite is where Duncan took Dylan.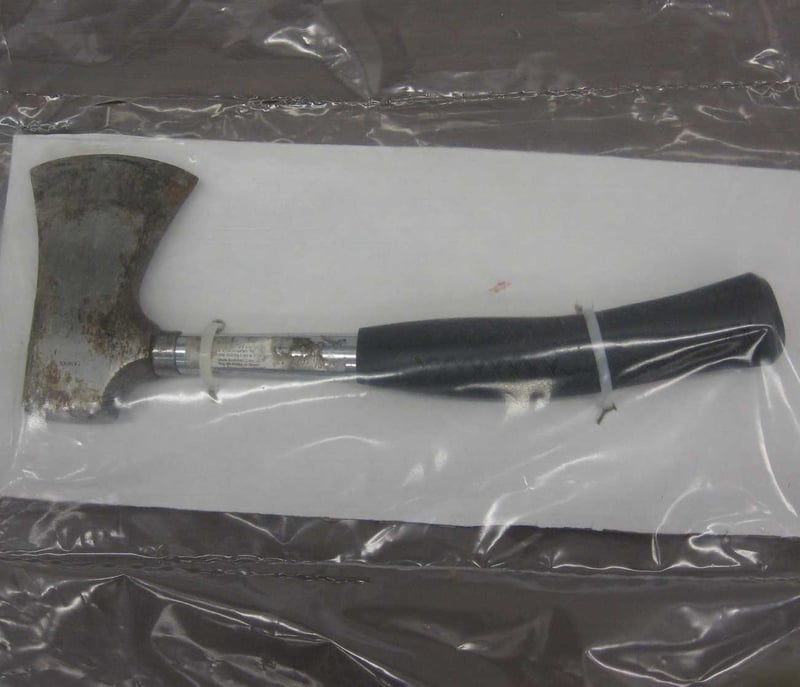 This hatchet was recovered near one of the campsites. Shasta told police that at one point Duncan swung a hatchet at her.
Also on KHQ.com

More>>

BOISE, Idaho. - Witnesses, including Steve Groene, began taking the stand Thursday in the sentencing phase of convicted killer Joseph Duncan's federal murder case. >>INSIDE: More information | Court Documents

>>

BOISE, Idaho. - Witnesses, including Steve Groene, began taking the stand Thursday in the sentencing phase of convicted killer Joseph Duncan's murder case. The first detective to arrive at the murder scene spoke of how the case "pushed him to the end," and the court was shown letters Dylan and Shasta wrote their dad while held captive. >>INSIDE: Details | Previous Coverage | Court Docs

>>

BOISE, Idaho - During the sentencing for convicted killer Joseph Duncan Thursday, the goverment played a tape Coeur d'Alene police officer Shane Avriett recorded in his patrol car the night Shasta Groene was finally found.

>>

BOISE, Idaho - During the sentencing for convicted killer Joseph Duncan Thursday, the goverment played a tape a Coeur d'Alene police officer recorded in his patrol car the night Shasta Groene was finally found after being kidnapped seven weeks earlier. >>INSIDE: Transcript of Recording | Previous Coverage

>>

BOISE, Idaho. - The jury was selected and opening statements were made Wednesday in the sentencing phase of convicted killer Joseph Duncan's federal murder case. >>INSIDE: More information | Court Documents

>>

BOISE, Idaho. - The jury was selected and opening statements were made Wednesday in the sentencing phase of convicted killer Joseph Duncan's federal murder case. >>INSIDE: More Info | Previous Coverage | Court Docs

>>
Most Popular Stories

Most Popular Stories

More>>

SPOKANE, Wash. - The rumor that was quickly spread Saturday about a Chick-Fil-A franchise coming to Gonzaga University is false, according to a Gonzaga official. Mary Joan Hahn, the Senior Director of Community & Public Relations at Gonzaga, tells KHQ that this information is inaccurate. She wasn't able to explain how the information got out in the first place, but Gonzaga is looking into it.

>>

SPOKANE, Wash. - The rumor that was quickly spread Saturday about a Chick-Fil-A franchise coming to Gonzaga University is false, according to a Gonzaga official. Mary Joan Hahn, the Senior Director of Community & Public Relations at Gonzaga, tells KHQ that this information is inaccurate. She wasn't able to explain how the information got out in the first place, but Gonzaga is looking into it.

>>

SEATTLE (AP) - Forecasters are warning of unhealthy air in parts of the Pacific Northwest as winds push smoke from surrounding wildfires into the region. The National Weather Service has issued air quality alerts for much of Washington state. The service says air quality in Western Washington is expected to worsen starting Sunday. Some improvement is expected by Wednesday. An air quality alert is also in place across Eastern Washington and North Idaho.

>>

SEATTLE (AP) - Forecasters are warning of unhealthy air in parts of the Pacific Northwest as winds push smoke from surrounding wildfires into the region. The National Weather Service has issued air quality alerts for much of Washington state. The service says air quality in Western Washington is expected to worsen starting Sunday. Some improvement is expected by Wednesday. An air quality alert is also in place across Eastern Washington and North Idaho.

>>

SPOKANE VALLEY, Wash. - A male suspect has died after being involved in a police shooting following a standoff situation in Spokane Valley Sunday morning. Police say the matter originated as a vandalism call after a man pulled into a gas station and began breaking windows in a vehicle. They later found the male to be armed and possibly suicidal, leading to a standoff at Trent and Evergreen where he was barricaded in the vehicle.

>>

SPOKANE VALLEY, Wash. - A male suspect has died after being involved in a police shooting following a standoff situation in Spokane Valley Sunday morning. Police say the matter originated as a vandalism call after a man pulled into a gas station and began breaking windows in a vehicle. They later found the male to be armed and possibly suicidal, leading to a standoff at Trent and Evergreen where he was barricaded in the vehicle.

>>

FREDERICK, Colo. (AP) - A Colorado judge has denied a request by a defense attorney for a man accused of killing his wife and two daughters to require a coroner to collect DNA from the necks of the young girls. KMGH-TV and the Daily Camera newspaper in Boulder reported the judge said in an order he would not tell the medical examiner's office involved in the case how to do its job.

>>

FREDERICK, Colo. (AP) - A Colorado judge has denied a request by a defense attorney for a man accused of killing his wife and two daughters to require a coroner to collect DNA from the necks of the young girls. KMGH-TV and the Daily Camera newspaper in Boulder reported the judge said in an order he would not tell the medical examiner's office involved in the case how to do its job.

>>

Forecasters are warning of unhealthy air parts of the Pacific Northwest as winds push smoke from surrounding wildfires into the region.

>>

Forecasters are warning of unhealthy air parts of the Pacific Northwest as winds push smoke from surrounding wildfires into the region.

>>

SPOKANE, Wash. - Windy conditions and wildfire smoke have hit the Inland Northwest hard as air quality levels rose throughout the day, ending up in the hazardous range Sunday evening. Changes in wind direction have brought over more smoke to the area from wildfires around northern and central Washington, as well as from British Columbia.

>>

SPOKANE, Wash. - Windy conditions and wildfire smoke have hit the Inland Northwest hard as air quality levels rose throughout the day, ending up in the hazardous range Sunday evening. Changes in wind direction have brought over more smoke to the area from wildfires around northern and central Washington, as well as from British Columbia.

>>