Colorado rallies past Eastern Washington 31-24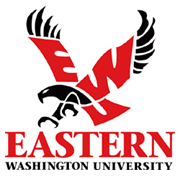 BOULDER, Colo. - The University of Colorado Buffaloes might want to stick to playing the big boys. For the second time in just over two years, the Buffaloes got all they could handle from a Big Sky Conference team before rallying past Eastern Washington 31-24 Saturday.
Cornerback Cha'pelle Brown picked off a pass and returned it 27 yards to break a 24-24 tie with less than two minutes left.
The Buffaloes (2-0) have played just two Football Championship Subdivision (formerly I-AA) teams in their history. In 2006, they lost to Montana State 19-10 in coach Dan Hawkins' debut, and a loss in this game could have been even more devastating for Colorado, which hosts West Virginia next.
The Eagles (0-2) led 21-7 at halftime, 21-14 heading into the fourth quarter and were still ahead by a touchdown after Felipe Macias' 52-yard field goal gave them a 24-17 lead with four minutes remaining.
The Buffs went 57 yards in five plays, the payoff coming on Cody Hawkins' TD toss to fullback Jake Behrens from 2 yards out, tying it at 24 with 2:05 left.
Two plays later, Brown trotted into the end zone after picking off Matt Nichols' pass, giving the Buffaloes their first lead.
The Buffs couldn't breathe easy until safety D.J. Dykes' interception in the end zone with 3 seconds left. Nichols finished 32-of-51 for 303 yards and a touchdown.
Hawkins completed 28-of-38 passes for 261 yards, three TDs and one interception, which also was returned for a score.
Josh Smith, whose costly fumble in the first half helped put the Buffaloes in a 21-7 halftime hole, returned a punt 51 yards to the Eagles' 4 in the third quarter, and Hawkins' 1-yard toss to Ryan Deehan in the back of the end zone started the comeback.
Aric Goodman's 32-yard field goal cut the Buffs' deficit to 21-17.
The Eagles opened with a nine-play, 84-yard touchdown drive, the payoff coming when Brynsen Brown hauled in a pass 23 yards downfield, then dragged defender Jalil Brown 20 yards into the end zone.
Smith caught a 9-yard touchdown pass that tied it at 7 one play after his nephew, highly touted freshman tailback Darrell Scott, hurdled linebacker Zach Johnson on a 22-yard run.
But Smith coughed up the ball after a 23-yard punt return at the Buffs' 27 and that led to Toke Kefu's 1-yard plunge that gave the Eagles a 14-7 lead.
Linebacker J.C. Sherritt returned Hawkins' interception 48 yards for a touchdown that put the Eagles up 21-7.

(The Associated Press contributed to this story.)