GU women's volleyball defeats San Diego State 3-1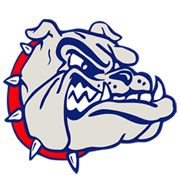 SPOKANE, Wash. - The Gonzaga University women's volleyball team stayed undefeated at the Bulldog Volleyball Tournament with a 3-1 victory over San Diego State University Saturday afternoon at the Martin Centre.
The Bulldogs, who are now 2-0 at the tournament after sweeping UTEP Friday evening, hold a 4-6 overall record on the season. San Diego State fell to 0-2 at the tournament and are now 2-6 overall.
Freshman setter Denise Van de Mortel, the Bulldogs Player of the Match, dished out 52 assists as the Zags finished with 63 total team kills and a season-best .400 hitting clip. Mortel added five digs, three block assists and three kills in Gonzaga's victory.
The Bulldogs had five players finish in double-digit kills, including senior middle blocker Elaina Renius who had a match-high 15 kills. Junior right side hitter Layne Brosky added 12 kills and classmates Michelle Boevers and Emily Johnson both tallied 11. Rounding out the double-figure kill performances was sophomore Caitlin Cozad with 10.
Defensively GU was led by senior libero Paige Dillingham, along with Renius and Cozad. Dillingham collected a team-high 13 digs, while Renius had three block assists and Cozad registered two block assists and one solo block.
San Diego State also had five players finish with double-figure kills. Kelsey Manasco led the way 13 kills. Stephanie Darnall and Lauren Salisbury added 12 kills apiece, while Lauren Van Orden and Kyley Sexton each had 11.
The Aztecs dished out 61 assists, with Leah Lathrop having 29 and Van Orden having 23. SDSU finished with 64 total kills, one more than the Bulldogs, and a .247 attacking percentage.
Gonzaga will look to secure the tournament victory when it matches-up with Weber State University tonight at 7 p.m. The Wildcats also come into the final match with a 2-0 record after having defeated SDSU and UTEP each by the score of 3-2.

(www.gozags.com)