Strong 4th quarter leads EWU over Western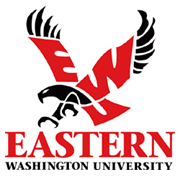 CHENEY, Wash. - Tired of coming close but not having anything to show for it, 14th-ranked Eastern Washington University defeated Western Washington 52-31 Saturday (Sept. 20) in a non-conference football game at Woodward Field in Cheney.
Quarterback Matt Nichols passed for 281 yards and three touchdowns as the Eagles, a member of the NCAA Football Championship Subdivision and the Big Sky Conference, improved to 1-2 on the season. Running backs Dale Morris and Tyler Hart combined for 157 rushing yards and four touchdowns for Eastern as it scored the final 21 points of the game -- all in the fourth quarter.
Western Washington, a member of NCAA Division II and the Great Northwest Athletic Conference, fell to 1-2. It was the 63rd meeting between the former NAIA rivals, with Eastern now holding a 38-25 advantage. It was also the first victory for Beau Baldwin as Eastern's head coach.
"It feels good -- that's why you play," said Baldwin. "I told the guys that I don't buy into this play-up, play-down business. These are two college football teams that are both fighting and want to win. It doesn't surprise me that they came in here and played some of their best football that they've shown on film to this point.
"I was really impressed with the job they did," Baldwin added. "I give them a lot of credit. But we definitely have to clean some things up and get better, and I am very confident we will."
Tied at 31 in the third quarter, Eastern came alive on both offense and defense to score 21 points in the fourth quarter in a span of 7:11. Aaron Boyce caught a 10-yard touchdown pass from Nichols and Hart had touchdown runs of three and 30 yards. At that point, Eastern had a 197-27 advantage in total offense in the quarter.
"Our guys just kept believing and kept playing," said Baldwin. "We didn't play our best football tonight -- no question about that. I'm not going to apologize for victories, that is the ultimate goal. We definitely have to come back after this. It's hard for me to know right away because there's a lot of emotion right now, both good and bad. We evaluate the film, get a better feel, and then do whatever we can to make the corrections that need to be made."
Western, led by the 349 passing yards of quarterback Adam Perry, actually out-gained the Eagles in total offense 515-506. Receiver Travis McKee had 10 catches for 152 yards for the Vikings.
"He is a good player -- I give them a lot of credit," said Baldwin. "I thought the job they did coaching was outstanding. They had a nice game plan, they executed, and they played some really good football. When you have a senior quarterback like that -- a veteran quarterback and players that love these type of games -- he showed it. He played his heart out, and I was impressed with that."
Morris finished with 88 yards rushing and scored on runs of three and 18 yards in the first half. Hart, a redshirt freshman, finished with 69 yards on just five carries. Alexis Alexander added 53 yards as Eastern had a total of 225 rushing yards.
"We needed to do that," Baldwin said of EWU's running game. "We need to be able to establish the run. We need to be able to run late on people, and that was definitely a point of emphasis this week, after coming off two games where we just never got the running game going.
"We will continue to do that," he added. "Unless we can be a more balanced offense, more like we were tonight, we will never be a championship team. That's always going to be the goal for us -- to be as balanced as we can."
Nichols completed 18-of-24 passes, with Boyce, Tony Davis and Nathan Overbay each catching touchdown passes. Davis had six receptions for 126 yards and a score.
Defensively, Eastern's Greg Peach had three sacks to give him 20 1/2 in his career and move into seventh on Eastern's career leaders list. The Eagles had a total of four sacks and broke-up six passes, including three by cornerback Lonnie Hosley. Zach Johnson led the Eagles with nine tackles and his twin brother Matt Johnson had seven with a pair of interceptions.
After opening the season with a respectable 49-24 loss at 12th-ranked Texas Tech, Eastern played its second-straight NCAA Football Bowl Division foe a week later against Colorado in Boulder, Colo. The Eagles suffered a 31-24 loss after leading by a touchdown with just over two minutes remaining, and the Eagles were certainly hungry for a victory after having to wait two weeks to play again.
"That's why football is such a great game -- because in any 30-minute span, anything can happen," said Baldwin. "If anyone would have told you that you were going to be up 21-7 against Colorado at halftime, and then turn around the next week and be up 24-17 to Western at halftime, that's what makes this game great. You have to come and play every game, and you have to stay with it, no matter what's going on. That's going to be a point of emphasis."
Eastern capitalized on two Western turnovers to open a 24-7 lead in the second quarter. Matt Johnson returned his first interception 42 yards to set-up a touchdown by Morris that gave the Eagles a 24-7 advantage with 12:18 left in the second quarter.
But Western battled back to knot the score at 24 on its first possession of the second half. After Davis caught a 27-yard touchdown from Nichols in the third quarter, the Vikings responded to knot the score at 31 with 4:02 left in the quarter.
The Eagles took the lead for good with a five-play, 70-yard drive that was capped by Boyce's 10-yard grab from Nichols with 12:40 left in the game. The Eagles put the game away with an eight-play, 69-yard drive and a two-play, 68-yard drive as Hart scored at the 7:52 and 5:29 marks of the fourth quarter.
Next week in the second of two-straight games at Woodward Field, Eastern opens Big Sky Conference play versus Idaho State on Sept. 27. The game will start at 12:37 p.m. Pacific time and is televised regionally on Altitude Sports and Entertainment (DirecTV 681/682; Dish Network 410; Comcast in Spokane channel 79) and is Eastern Athletics Hall of Fame/"100 for 100" Day at Woodward Field.
The Bengals are coached by John Zamberlin, who Baldwin served as an assistant coach under for six seasons (1997-2002) at Central Washington University.
"We need a lot of improvement," added Baldwin. "It's one of those things where every week, in the Big Sky, there is anyone top to bottom that can beat anyone. And I really believe that, maybe this year more than ever. Some of those teams that were considered lower-level Big Sky teams in the last few years, those coaches are (in their) second year. Every one of those Big Sky teams is better than I think they probably were the year before. So, top to bottom, this conference is tough, and every week, if you have any sort of letdown, you will find yourself losing a ballgame."