Whitworth can't hold back Willamette on homecoming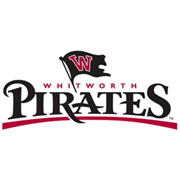 SPOKANE, Wash. - Whitworth could not hold off 23rd-ranked Willamette on Homecoming and Hall of Fame Saturday in the Pine Bowl, as the visiting Bearcats rallied for a 32-23 win over the Pirates.
Deon Horne ran for 132 yards and scored two touchdowns to lead Willamette (5-0 overall, 1-0 NWC) to the win in the conference opener for both schools. Two-time defending NWC champion Whitworth fell to 2-2 and 0-1 and the Pirates saw their 13 game NWC winning streak come to an end.
There were 2,450 Homecoming day fans in attendance who braved intermittent rains to welcome Whitworth's 19th class in the Heritage Gallery Hall of Fame.
Two turnovers played a big role in helping Willamette overcome Whitworth. First, Whitworth lost a fumble on its opening possession after moving the ball comfortably into Willamette territory. Chris Wong forced a fumble by Milton Nelson (Jr., RB, Spokane, Wash.) and Cory Lowe recovered at the 34 to end the scoring threat.
But the Pirates still went on to take a 14-0 lead in the first half. On Whitworth's second drive, the Bucs went 80 yards in nine plays, scoring on a 24 yard screen pass from Mike Peck (Jr., QB, Longview, Wash.) to Eric Entel (Jr., WR, Clarkston, Wash.). Nelson made up for his fumble by setting up the Pirates in Willamette territory with a 27 yard run.
Whitworth scored on its next possession, which spanned the first and second quarters, going 67 yards in 16 plays. Peck passed seven yards to Adam Anderson (Jr., RB, Elk, Wash.) for the score to life Whitworth to a 14-0 lead.
At that point Whitworth had outgained Willamette 131-11 and had 9 first downs to only one for the Bearcats. But Willamette began to get its offense going. After a punt by Mitchell Rowan pinned Whitworth deep in its own territory, the Pirates were unable to gain a first down and Willamette took over on the Whitworth 48 yard line. The Bearcats drove for a touchdown, culminated by Horne's two yard run, to pull with 14-7 at halftime.
The teams traded field goals to start the second half. Rowan kicked a 29 yarder and Andy Largent (Jr., WR/PK, Spokane, Wash.) booted a 32 yarder to make the score 17-10 after each team had a possession.
The Bearcats tied the score on the next possession, overcoming two penalties to drive 74 yards on 11 plays. On fourth down and three at the Whitworth 25 yard line, Grant Leslie found Merben Woo open over the top for the touchdown pass that tied the game.
Whitworth's second turnover of the game led directly to Willamette taking the lead. Lowe intercepted Peck at the 50 yard line and returned the ball 30 yards to the Pirates 20. Five plays later Horne plowed in from the one yard line to give the Bearcats their first lead of the game. Whitworth blocked the extra point and the play seemed dead, but Leslie realized the ball had not passed the line of scrimmage and smartly picked it up and carried in for a two point conversion to give Willamette a 25-17 lead.
Whitworth's next drive stalled at midfield and Willamette essentially sealed the game when it took over at its own 19 and drove 81 yards over the next 4:52 to open up a 32 -17 lead. On third and four at the Whitworth 44, Jose Green broke through the stacked Pirate defense and ran untouched to the endzone.
Whitworth went 70 yards over the final 1:19, scoring on Peck's three yard run as time expired to pull the Pirates within 32-23. An extra point was not attempted.
Willamette outgained Whitworth 387-343, including a rushing advantage of 256-175. The Pirates had a slight edge in time of possession (31:15 - 28:45).
In addition to Horne's total on Saturday, Green ran for 83 yards on nine carries with his one touchdown and Woo carried eight times for 53 yards. Leslie completed 12 of 19 passes for 131 yards with one touchdown and no interceptions. He was sacked twice for 13 yards. Woo was Willamette's leading receiver with eight catches for 99 yards and a score.
Anderson, the NWC's leader in all-purpose yards this season, finished with 268 more on Saturday. He ran for 133 yards on 35 carries, caught two passes for 16 yards and returned four kickoffs for 119 yards. Peck completed 14 of 24 passes for 168 yards with two touchdowns and one interception. Entel and Justin Monahan (Fr., WR, West Linn, Ore.) each had three catches to lead Whitworth's receivers.
Dane Gilbertson (So., LB, Lake Stevens, Wash.) and Jesse Clark (Sr., SS, Spokane, Wash.) led the Pirate defense with nine tackles. Brandon Martin (Jr., DT, Sweet Home, Ore.) had a six yard sack, while Travis Niles (So., DE, Spokane, Wash.) had a seven yard sack.
Jack Blevins led the Bearcat defenders with 11 tackles, while Grove had the interception and Lowe the fumble recovery. Grove also had nine stops for Willamette.
Whitworth will hit the road to take on Linfield College next Saturday in McMinnville, Oregon. Willamette returns home to host Lewis & Clark.