Eagles lose third straight to Vikings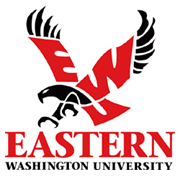 CHENEY, Wash. - The misery continued for the Eastern Washington University football team Saturday. Portland State scored on five-straight possessions to tally 23-straight points and take a 30-14 advantage early in the second half as the Vikings held on for a 47-36 upset of 11th-ranked Eastern Washington in a Big Sky Conference game Saturday (Oct. 4) at PGE Park in Portland.
Four turnovers also hurt the Eagles, including a costly fumble with 4:12 left and the Eagles trailing by just eight. The Vikings re-took a two-touchdown lead with a score with 3:07 remaining, then iced the game with a field goal with 50 seconds left.
The Vikings won for the third-straight time against Eastern, which fell to 2-3 on the season and 1-1 in the league. Last year's 28-21 home loss to the Vikings stung, but so did the 34-0 loss in Portland two seasons ago.
Portland State quarterback Drew Hubel completed 44-of-73 passes for 623 yards and five touchdowns in the victory for PSU, which improved to 2-3 and is also 1-1 in the league. It was the most passing yards Eastern has ever given up, eclipsing the 608 Houston had in an 84-21 victory over the Eagles in 1990.
The Vikings had entered the game with the top passing offense among the 118 teams in the NCAA Football Championship Subdivision with an average of 356.5 passing yards per game in the run-and-shoot offense of legendary head coach Jerry Glanville and offensive coordinator Mouse Davis.
It's the first time Eastern has had a three-game losing streak to a Big Sky opponent since Montana won four-straight against the Eagles in 1998-2001. There have been only six such streaks now in school history, and next week Eastern will try to avoid a seventh when EWU hosts Montana next Saturday (Oct. 11) at Woodward Field in Cheney, Wash.
Although the matchup lost a little a little lustre with both teams losing Saturday -- third-ranked Montana fell at Weber State 45-28 -- the Eagle-Grizzly showdown starts at 2:05 p.m. Pacific time in what should be a sell-out. As of Friday, Oct. 3, less than 400 tickets remain, mostly general admission. Additional bleachers will be added to push the capacity of Woodward Field from 8,600 to 10,840. Tickets may be purchased by calling 1-800-325-7328 or logging on to
www.ticketswest.com
.
Eastern junior quarterback Matt Nichols completed 34-of-55 passes for 418 yards and two interceptions in the loss -- his fourth 300-yard performance in five games this season. Eastern entered the game ranked right behind PSU at 326.8 passing yards per game to rank third nationally, but both teams were in the bottom four in the nation in total defense.
Eastern finished the game with 489 yards of offense, but the Vikings had 597, which included a negative 26 yards rushing. Portland State converted 10-of-21 third downs, compared to 7-of-15 for EWU.
The Eagles played the game without several key players because of injuries, including a pair -- running back Tyler Hart and linebacker Marcus Walker -- who suffered shoulder injuries the previous week against Idaho State. But three others were injured in practice and didn't play Saturday, including leading wide receiver Tony Davis (ankle), starting linebacker Makai Borden (ankle) and backup receiver Ashton Gant (hamstring).
Junior Aaron Boyce provided the most production for Eastern receivers with 13 catches for 181 yards and a touchdown. Nicholas Ramos filled in for Davis with five catches for 62 yards, and Brynsen Brown had six grabs for 91 yards. Tight end Nathan Overbay added four for 64 yards and a score, and Dale Morris rushed for 51 yards and a touchdown.
Defensively, linebacker Zach Johnson had 12 tackles to lead the Eagles, and freshman redshirt cornerback Taiwan Jones had eight in his Eagle debut. He missed the first four games of the season after breaking his fibula in preseason practices.
Brown sparked the Eagles in the first half with two big plays to help Eastern take a 14-6 lead. He recovered a bad snap in a Portland State punting situation at the PSU 1-yard line, and Toke Kefu scored on the next play to knot the game at seven.
After a PSU punt, Brown then had a 53-yard catch and run to set-up a 3-yard scoring run by Dale Morris. That capped a five-play, 80-yard drive that gave Eastern a 14-7 lead early in the third quarter.
But the Vikings countered with the next 20 points as EWU's offense sputtered, and PSU took a 27-14 lead into halftime. The last two scores -- a field goal and a touchdown -- came after a fumble and interception by Nichols.
Portland State converted 6-of-11 third downs in the first half, and had 349 passing yards in the first half. A minus 50 yards rushing, including sacks and the bad snap, resulted in PSU having 299 yards of total offense. The Eagles had 184 yards, and were just 1-of-6 on third down.
PSU kicked a field goal to open the second half, but the Eagles responded with a seven-play, 73-yard drive. Nichols hit Nathan Overbay for an 11-play score to cut the lead to nine.
A trade of touchdowns ensued, with Eastern cutting the lead to 37-29 with 7:21 to play. Boyce caught a 12-yard touchdown pass and Matt Martin scored the ensuing two-point conversion on a pass from Nichols.