Vandals can't keep pace with Wolf Pack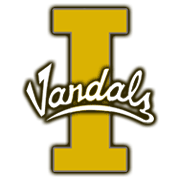 MOSCOW, Idaho - Progress is being made on the football field for the University of Idaho Vandals but it wasn't enough Saturday to subdue the University of Nevada as the Wolf Pack left the Kibbie Dome with a 49-14 Western Athletic Conference victory.
There truly were moments in Saturday's game where inches could have made a difference in the flow. There was a blocked field goal in the first quarter and in the second the Vandals went for the score on fourth down only to have Deonte` Jackson's somersault over the line come millimeters short of the TD. Nevada needed to cover just one yard for its second TD when punter T.J. Conley couldn't handle the snap and he was nailed at the Idaho one as he tried to scramble out of the jam.
"It's driving my tail crazy that we have plays that could be made that we didn't," coach Robb Akey said, "and players that have made those plays. That's the driving-you-crazy part right now and it happened to us in each of the phases of the game tonight. That's driving me crazy. But I believe in where we're going and we'll get it through the hump.
"Sometimes you say the word frustrated, you say disappointed and people think you're losing hope - and I'm not."
One of the bright spots was Kama Bailey - a true freshman from Hawai`i, who averaged 31.0 yards on seven kickoff returns. The bad news was that he was returning seven kickoffs - a sure sign the Wolf Pack's pistol offense was lighting the scoreboard with regularity.
H-back Eddie Williams had another outstanding afternoon with 10 catches for 142 yards and both of Idaho's touchdowns, while Jackson is showing signs of returning to form after a nagging back injury with 52 yards on 15 carries and 42 yards on three receptions. True freshman Preston Davis continued to show his athleticism and determination with two catches for 58 yards.
Defensively, Virdell Larkins notched 13 solo stops and one assist en route to a 14-tackle game. Tre`Shawn Robinson and Faleoga Faumui had eight each.
Nevertheless, the outcome was the same as it has been in four of the Vandals' previous five games.
"There were some times when we made some very good plays, but there were some times when we didn't get re-fitted to where we needed to be to handle that inside zone play and the stretch play that hurt us the most throughout the course of the game," Akey said of a defense that yielded 507 total yards.
"These players, I think, are playing hard. I do believe I saw that today. Hard and effective need to come together, though. We need to get effective to bounce itself in there more often."
Nevada chewed through an 11-play drive to open the scoring on its first possession. Vai Taua capped the 78-yard series with a three-run with 7:03 left in the first. He added the one-yard TD that was the result of the mishandled punt snap just one minute into the second quarter. The Wolf Pack forged a 21-point halftime lead after quarterback Colin Kaepernick scored on an 18-yard run with 6:32 to go in the second.
The Wolf Pack went up 28-0 before Williams' lit the scoreboard for the Vandals with his athletic catch of a 10-yard pass from Nathan Enderle.
Nevada scored twice in the first six minutes of the fourth quarter before Enderle again found Williams - this time with a 12-yarder with 5:59 to play. The Wolf Pack wrapped up the scoring with a one-yard run by Courtney Randall.