Shock roster taking shape with four more additions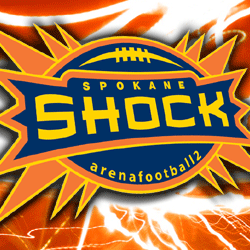 SPOKANE, Wash. - The Spokane Shock announced four additions to their roster Wednesday. These additions include: DB Chaz Williams; DL Frank Morten, Jr.; OL Aryan Barto and DL Martel Brown.
Williams, 6-0 195, completed his collegiate career at University of Louisiana at Monroe where he accumulated 189 tackles and eight interceptions in just three seasons. Williams signed a free-agent contract with the Tampa Bay Buccaneers before he was released shortly before the start of the season.
Morten and Barto both played their college football at Tulane University. DL Morten, 6-2 320, racked up 80 career tackles - including 14 tackles for a loss with four sacks - and four pass break-ups. OL Barto, 6-4 280, started his career as a left guard before taking over as the starting center for his senior season.
Brown, 6-2 265, completed his collegiate career at North Carolina State in 2007 and collected 77 tackles - including 10 sacks - over his four-year career.
"Our roster is starting to take shape," Head Coach Adam Shackleford said. "We are further ahead of where we were last year but we still have a long way to go before camp starts up in March."
The Shock's roster now stands at 14 players of the 30 players who will be brought into training camp. Season ticket reservations for the defending National Conference Champion Shock can be made now by calling (509) 242 7462.