Montana takes down EWU on their home turf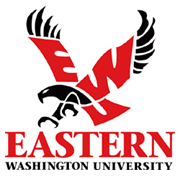 CHENEY, Wash. - The Eastern Washington University football team didn't look like a championship contender on Saturday (Nov. 11), but Montana, the 10-time defending Big Sky Conference football champions, certainly did.
In an early-season league showdown made even more important by road losses for both schools the previous week, the 23rd-ranked Eagles fell to the 12th-ranked Grizzlies 19-3 in front of a crowd of 10,830 at sold-out Woodward Field in Cheney, Wash.
The Eagles had just 315 yards of total offense and were held to a single field goal as Eastern fell to 2-4 overall and 1-2 in the league. Montana blocked two punts -- scoring touchdowns after both -- to improve to 5-1 and 1-1, respectively.
"We put a lot of emotion into this ballgame," said Eastern head coach Beau Baldwin. "The guys practiced hard all week and we felt really good about the week of practice. Then to come out like this, it's hard."
The highlight of the day came defensively as defensive end Greg Peach had four sacks and 13 total tackles. The national leader entering the game, he now has 11 in six games and 28 1/2 in his career to third in school history and just 1 1/2 from the school record of 30 held by Frank Staudenraus (1982-85).
Linebacker J.C. Sherritt had 15 tackles and cornerback Taiwan Jones had 10. Montana finished with 348 yards of offense and had a 17-minute advantage in time of possession, including 24-minute advantage in the final three quarters.
"We have to find a way to get our players in a better rhythm," said Baldwin. "I thought the defense did a lot of good things today. We just have to come back and see what adjustments we can make to come back fighting next week."
Essentially out of the hunt for a Big Sky title and the NCAA Football Championship Subdivision Playoffs, Eastern now heads to Bozeman, Mont., to play Montana State on Oct. 18. The Bobcats (3-3 overall, 1-1 in the Big Sky) fell 35-12 to Weber State Saturday in a battle for the league lead. Following the MSU game, Eastern has a bye prior to playing its final four games of the regular season in November.
"It's going to be a challenge," said Baldwin. "We just need to do everything we can to go try and play well against Montana State. It's going to be really hard coming back next week, but we're going to do everything we can to do that."
Eastern quarterback Matt Nichols was held to 19-of-45 passing for 191 yards in Saturday's loss. He was leading FCS in total offense entering the game (347.2 per game) and the Eagles had the second-best passing offense in FCS (345.0 yards per game).
"I just think they disguised things really well," Baldwin said of Montana's defense. "I think they are a good pressure team because they disguise it. You don't always see it coming and they did a good job of mixing it up. When we did have our opportunities we just weren't quite making the plays. Ultimately though, I take full blame. I need to put them in the right position and I'll keep working to do that."
Eastern opened the game with an impressive drive, but Alexis Alexander fumbled into the end zone and Montana recovered for a touchback. Alexander finished with 83 yards rushing on just five carries for the Eagles, but 79 of those came in the first half.
"Obviously, it would have been nice to take the lead on that drive," said Baldwin. "We would have been in good position obviously, first and goal inside the five. But that's one series. I can't look back on that and says that's everything.
"Ultimately, we have to find a way," he added. "It's a 60-minute ballgame. Sometimes things aren't going to go your way. We just have to get in a better rhythm."
Eastern had a punt blocked on its next possession, and Montana scored on the first play after that to take a 7-0 advantage. The Grizzlies went up 10-0 before Eastern scored its lone points on a 24-yard field goal by Felipe Macias. That capped a seven-play, 70-yard drive for EWU that included a 48-yard run by Alexander.
After a scoreless third quarter, Montana blocked another Eastern punt and took possession on the EWU 8-yard line. Montana scored on the next play, then added a safety to take a 19-3 lead with 6:21 to play.
The importance of Saturday's game was created a week earlier when then 11th-ranked EWU lost at PSU 47-36 last Saturday about an hour after third-ranked Montana fell at Weber State 45-28. The victory for the Wildcats snapped the 25-game regular season winning streak for the Grizzlies.
Saturday's crowd was the second-largest at Woodward, which normally seats 8,600 but had additional bleacher seating added for Saturday's game. The Woodward Field record for attendance was set two years ago when an announced crowd of 11,563 were on hand.
The Eagles shared the 2004 and 2005 Big Sky titles with Montana, but the Grizzlies have won or shared every league title since 1998. Eastern is the last Big Sky school other than Montana to win the outright title, with that coming in 1997 when the Eagles advanced to the semifinals of the FCS Playoffs.
Eastern has not defeated the Grizzlies at Woodward Field since 1991. It was EWU's sixth-straight loss to Montana in Cheney, however, the Eagles did defeat Montana at Albi Stadium in Spokane in 2002.
Montana has dominated the series with EWU 24-10-1, including victories the last two times Eastern hosted the Grizzlies at Woodward Field (31-28 in 2004 and 33-17 in 2006). Since winning three-straight over Montana from 1990-92, Eastern has won just three times since -- 40-35 in 1997, 30-21 in 2002 and 34-20 in 2005. Eastern is 4-12-1 in Missoula, 5-11 in home games and 1-1 in games played at neutral sites. Saturday's game was the seventh time in the last 13 meetings that both teams have entered the game nationally ranked.