"Crusoe" gets stranded on NBC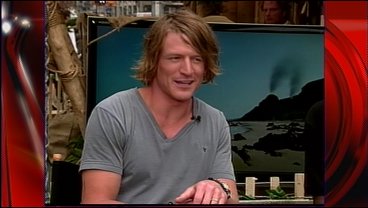 The new series "Crusoe" premiers Friday October 17 at 8:00 p.m. on KHQ.
From Power, Muse and Moonlighting Films comes an ambitious adaptation of Daniel Defoe's masterpiece, "Crusoe," a new primetime series for a 21st Century audience. Following the novel and its treasured tale of adventure, this high-action, fast-paced, thirteen-part series will combine for the first time the pace and energy of network television while remaining faithful to the author's original classic story.

The drama explores the perils and challenges facing the world's most famous castaway as Crusoe (Philip Winchester, "Flyboys," "Thunderbirds") and his native friend Friday (Tongayi Chirisa) struggle to survive on a desert island with little more than their wits. Overcoming marauding militias, hungry cannibals, wild cats, starvation and apocalyptic lightning storms, Crusoe dreams of the day he will be reunited with his beloved family.

Allowed to develop away from the bonds of 17th Century life, the ingenious Crusoe builds a breathtaking and altogether modern home high up in the trees to elude his enemies. Friday and Crusoe's deep friendship is pushed to the limit as opportunities to escape their island paradise, and the people they meet there, consistently challenge them to choose between loyalty and freedom.

As the series develops, the love story between Crusoe and his wife Susannah (Anna Walton, "The Mutant Chronicles," "Hell Boy II: The Golden Army") left behind in England will unfold from meeting to marriage, as will his relationship with his mentor and patron, the mysterious Jeremiah Blackthorn (Sam Neill, "The Tudors," "Jurassic Park").