The Phillies win the world series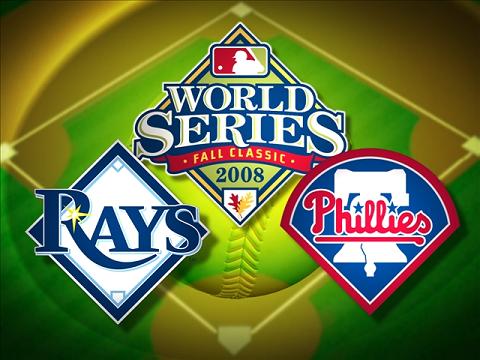 PHILADELPHIA (AP) - The Philadelphia Phillies have captured the World Series after winning the decisive fifth game 4-3 over Tampa Bay in a clinching game that took two days to complete following Monday night's rain delay.
Pedro Feliz drove in the winning run for the Phils in the bottom of the seventh inning. Phillies relievers J.C. Romero and closer Brad Lidge pitched scoreless ball from there.
When Lidge struck out Eric Hinske in the ninth to end it, the Phillies began celebrating their second World Series title in team history, and first since 1980. Lidge successfully closed all 41 save opportunities in the regular season and all seven such tries in the postseason.
It also ended 25 years of sports frustration in the City of Brotherly Love. Philadelphia's last major sports crown was won by the 76ers, who won the NBA title in 1983.
The Phillies' rally started when Pat Burrell opened the seventh with a double and was replaced by pinch-runner Eric Bruntlett. Shane Victorino advanced the runner to third with a grounder. With the infield in, Feliz plated Bruntlett with a single up the middle off submariner Chad Bradford.
When the game resumed in the bottom of the sixth, the Phils scored immediately. Geoff Jenkins opened with a long double to center off Grant Balfour. After a sacrifice, Jenkins scored the go-ahead run on a bloop single by Jayson Werth.
But the Rays got that run back when Rocco Baldelli homered in the top of the seventh. The Phils came right back and the unprecedented two-day weather delay seemed to just create more fuel for the Phillies' wild celebration.
(Copyright 2008 by The Associated Press. All Rights Reserved.)