Former Washington Huskies standout wins Cy Young Award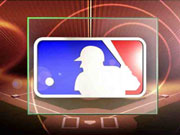 NEW YORK - Pint-sized, baby-faced Tim Lincecum, who starred at University of Washington and Liberty High School in Renton, is the 2008 National League Cy Young Award winner. The 24-year-old Lincecum yesterday joined Mike McCormick (1967) as the only San Francisco Giants pitcher to win the Cy Young, taking home pitching's highest honor by a comfortable margin following his second major league season.
Lincecum received 23 of 32 first-place votes and 137 points in balloting by the Baseball Writers' Association of America.
Brandon Webb of the Arizona Diamondbacks got four first-place votes and finished second with 73 points.
Lincecum was 18-5 with a 2.62 ERA and a major league-best 265 strikeouts for the Giants last season. The Giants list Lincecum as 5-foot-11 and 160 pounds.
Lincecum is the first native of Washington state to win one of baseball's major postseason awards since Ryne Sandberg of Spokane captured the NL MVP Award in 1984 while playing for the Chicago Cubs. At University of Washington, he became the first player ever to be named both Pac-10 Freshman of the Year and Pac-10 Pitcher of the Year.
In 2006, he won the Golden Spikes Award, which is given annually to the best amateur baseball player. Also in 2006, Lincecum was selected 10th overall by the Giants in the annual free agent draft, becoming the first player from University of Washington to be taken in the first round.
The Seattle Mariners, picking fifth in 2006, bypassed Lincecum and drafted right-hander Brandon Morrow.
Last season, Morrow posted a 3-4 record with a 3.34 ERA in 45 games, including five starts, in 64 2/3 innings with the Mariners.
(Copyright 2008 by The Associated Press. All Rights Reserved.)