WSU announces four men's basketball recruits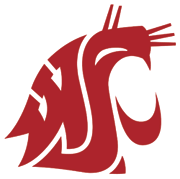 PULLMAN, Wash. - Anthony Brown, David Chadwick, Brock Motum and Xavier Thames have each signed a National Letter of Intent to play for the Washington State University men's basketball team next season, head coach Tony Bennett announced Wednesday.
"What I do know about our class is that it's we were able to sign good young men," Bennett said. "They are men of character and young men that have bought into what we're trying to accomplish at Washington State and are serious about an education and playing college basketball in one of the elite conferences. We've added four young men and I hope that they develop."
Anthony Brown (6-5, 205, SG, Spokane, Wash./Shadle Park HS) is a four-year member of the Shadle Park HS basketball team, where he's earned three letters under head coach Tim Gaebe. As a junior at SHS, Brown was named second-team All-Greater Spokane League, while the team placed second in the conference and region, going 22-6. He was named first-team all-region, and a Seattle Times Player of the Week. Brown also lettered as both a freshman and sophomore, as the team went 18-9 in his sophomore year and he earned conference player of the week.
"Anthony Brown is a versatile, real strong player," Bennett said. "He has a nice feel, that's what I liked about him when we saw him at a young age. I like how he drawls fouls and rebounds from what I've seen."
David Chadwick (6-8, 215, PF, Charlotte, N.C./Charlotte Latin School) averaged 19 points and 10 rebounds as a junior at Charlotte Latin last season under head coach Lane Odom. His father Rev. Dr. David Chadwick played for Dean Smith at North Carolina from 1968-71.
"David Chadwick is a little bit in the mold of Caleb (Forrest) and Daven (Harmeling)," Bennett said. "He is skilled and tough and team oriented. He just has a nice feel for the game, a good understanding of the game. I think he's the kind of guy we've built this program on."
Brock Motum (6-9, 215, PF, Brisbane, Australia/Australia Institute of Sport) spent last season at the Australian Institute of Sport in Canberra, where he was named the 2008 South East Australian Basketball League Youth Player of the Year. He averaged 15.8 points and five rebounds per game, chipping in 28 steals, 20 assists and eight blocks throughout the season. He shot 57.3 percent from the field, ranking third in the league.
"Brock Motum is very mobile," Bennett said. "He's a very lively, active player, who has some skill and can play multiple positions. He's an unselfish player."
Xavier Thames (6-3, 180, PG, Elk Grove, Calif./Pleasant Grove HS) averaged 23.7 points, 4.2 assists and 2.3 steals per game as a junior at Pleasant Grove HS. He is a three-year letter winner at PGHS, and was named the team's MVP. Thames is a first-team all-State and all-league selection. He ranked second in scoring, steals and assists in the Delta River League. He also played for the Compton Magic AAU team under head coach Etop Udo-Ema.
"Xavier Thames is a playmaker with the ball. He has good size and can score, but just has a natural feel with the ball," Bennett said. "I like his dimensions."