Gonzaga announces new basketball recruit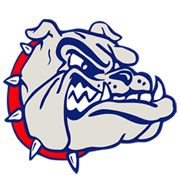 SPOKANE, Wash. - Sam Dower, a 6-9, 220-pound left-handed senior center/forward from Osseo, Minn., High School has signed a men's basketball letter-of-intent to attend Gonzaga University, head coach Mark Few announced Wednesday.
Dower averaged 22 ppg and 10 rpg per game in the month of July and 18 ppg and 9 rpg for this past AAU season, according to head coach Marquise Watts of Net Gain Sports, Dower's AAU club. Net Gain Sports won the Twin Cities Summer Classic, won the Adidas 64 Gold Division in Las Vegas and went 3-2 in round-robin play in the Duel in the Desert in Phoenix, according to Watts.
"He can score for a big guy. He's a lefty so that makes it harder to defend because most people aren't used to seeing a lefthander," Few said. "He can make a difference and is a unique post player. He had a good spring and a great summer"
Watts said Dower has worked hard to improve his game.
"Every day over the last two years he's gotten better. I don't think he's begun to scratch the surface. His inside-outside game, he can shoot the three and on the block he's a lefty with a great hook shot," Watts said. "He's athletic, he's working on putting on weight and he will fit in real well at Gonzaga."
Dower didn't make the varsity team at Osseo until midway through his sophomore year. He averaged 2.5 ppg and 1.6 rpg then blossomed last season to average 13.4 ppg and 5.9 rpg.
Last season he scored in double figures 23 times and had double-digit rebounds six times. The Orioles went 28-1, their lone setback 60-59 in the Region finals. He scored a career-high 23 points at Coon Rapids and grabbed a career-high 12 rebounds at Orono.
He had several scholarship offers, among them the University of Minnesota, Marquette University and the University of Iowa.