Idaho men's basketball signs one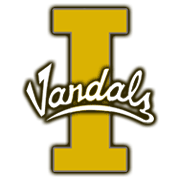 MOSCOW, Idaho - The University of Idaho men's basketball program began the early-signing period with a bang as Shawn Henderson signed a letter of intent to attend the University of Idaho and play basketball for the Vandals next season.
Henderson, a 6-3 guard from Renton, Wash., currently averages 25 points, six rebounds and four assists as a sophomore at North Idaho College. As a freshman, Henderson was a second team All-Scenic West Athletic Conference selection and averaged 11.6 points, 4.9 rebounds, a 1.1 steals per game.
"Shawn is an explosive and versatile guard," Idaho coach Don Verlin said. "He will play multiple positions this year at North Idaho College and will be one of the top junior college scorers in the region. Shawn is a great person and his infectious smile and personality will fit well into the Vandal family. He is a great addition to our program."

At Renton High School, Henderson was rated the No. 2 wing player in the state of Washington by Northwesthoops.com. He led the Indians at 18 points per game and was selected to the All-State team while helping the team to a 25-0 regular season.
Verlin expects to add to his recruiting class with additional signings in the coming days.