Ferris falls to Skyline 24-21; Skyline advances to championship game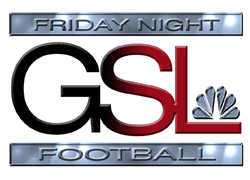 SPOKANE, Wash. - In a game that featured two spread offenses capable of putting up a lot of points, Saturday's semi-final game between Ferris and Skyline ended with the defenses getting all the attention. In the end, the Skyline Spartans proved to be the better team, beating the Saxons 24-21 at Joe Albi Stadium.
Ferris struck first on a field goal from Alex Belling in the first quarter, and later on a 3-yard touchdown pass from Connor Halliday to Aaron Roberts.
The tide started to turn with 1:38 remaining in the second quarter when Halliday was intercepted by Skyline's Gino Simone. Then, with :34 left in the Jake Heap threw to Kasen Williams who was able to keep one foot in bounds at the goal line for a 13-yard touchdown. The Spartans went into halftime with a 17-14 lead.
The third quarter was almost all Ferris - literally. They mounted a long drive that took nearly the whole quarter and capped it off with an 8-yard touchdown run from Nathan Tonani.
Ferris thought to get the ball back quickly after the touchdown by attempting an onside kick, but Skyline recovered the kick and went straight to work from the 50-yard line. Five plays later, Heaps found Simone from 9 yards out for the touchdown - 24-21 Spartans.
Defense was the name of the game in the fourth quarter. Ferris came close to scoring the go-ahead touchdown on a pass from Halliday to Aaron Roberts, but Skyline's William Chandler came down with the ball in the end zone to stop the Saxons.
Another chance came with under 2 minutes in the game on 4
th
and 17. But Halliday's pass fell incomplete and the Spartans ran out the clock for the win.