Gonzaga Prep on top of the GSL with win over Shadle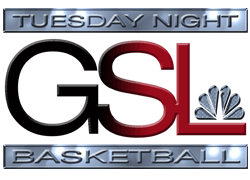 SPOKANE, Wash. - And then there was one. One team with a perfect record in the Greater Spokane League. Gonzaga Prep showed they're the best in the GSL, beating Shadle 65-47 on their home court Tuesday night.
The game never was in doubt for the Bullpups (4-0). They were ahead 18-6 by the end of the first period, and 26-13 at halftime.
Three Bullpups scored in double figures, but it was Sean Fischer who stole the show. He scored 27 points, including five shots from behind the 3-point line. The Highlanders had no way to stop the senior shooting guard. They tried a zone defense, then switched to a one-on-one using a couple of different defenders, but Fischer kept hitting shots well into the second half.
Anthony Brown, who carried Shadle on his back in the Highlanders' win over Ferris, scored 21 against Prep, but couldn't do enough to beat the Bullpups. He, and the rest of the team for that matter, had a difficult time matching up with Gonzaga Prep's size on the blocks.
On the boards, Gonzaga Prep handily beat out the smaller Highlanders. Ryan Nicholas, 6'5" and Travis Long, 6'7" helped their team grab 26 rebounds to Shadle's 19.
On Friday, Shadle goes on the road to play North Central. Gonzaga Prep will host Mead.
*The next GSL on KHQ game of the week is next Tuesday: Lewis & Clark at Mt. Spokane at 5:30 p.m.