GSL on KHQ.com
Mead, Mt. Spokane games canceled Tuesday due to weather concerns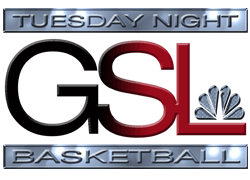 SPOKANE, Wash. - Mead School District officials said Tuesday their boys and girls basketball games scheduled for Tuesday would be postponded due to worries about the winter weather.
The Mead boys and girls teams were scheduled to play at Shadle Tuesday evening. Mt. Spokane had games scheduled with Ferris. The games were postponed because classes in the Mead district were called off for the day.
Paul Kautzman, Athletic Director at Mt. Spokane High School said the league's Athletic Directors would meet on Wednesday to determine when the missed games would be rescheduled.
Other games scheduled around the Greater Spokane League Tuesday night will go on as planned.
Mead's girls team dropped its first game of the season last week, and hoped to get back on track with a win over Shadle.
The previously unbeaten Panthers lost 60-47 to the top team in the GSL, Lewis and Clark, on Jan. 2. The Panthers thought they had the upper hand, jumping out to a 21-7 lead. But the Tigers scrapped back into the game and played well enough to win in the end.
Shadle, which finds itself in third place, beat middle-of-the-pack East Valley last Friday, improving to 6-2 on the season. They've won 2 straight games since losing big to Lewis and Clark before the Christmas break.
The next scheduled game on KHQ.com is the Rubber Chicken game between Lewis and Clark and Ferris on January 13. Veteran sportscaster Steve Myklebust will call the play-by-play action at www.khq.com/GSL.